Chinese construction team builds mosque with tallest minaret in Africa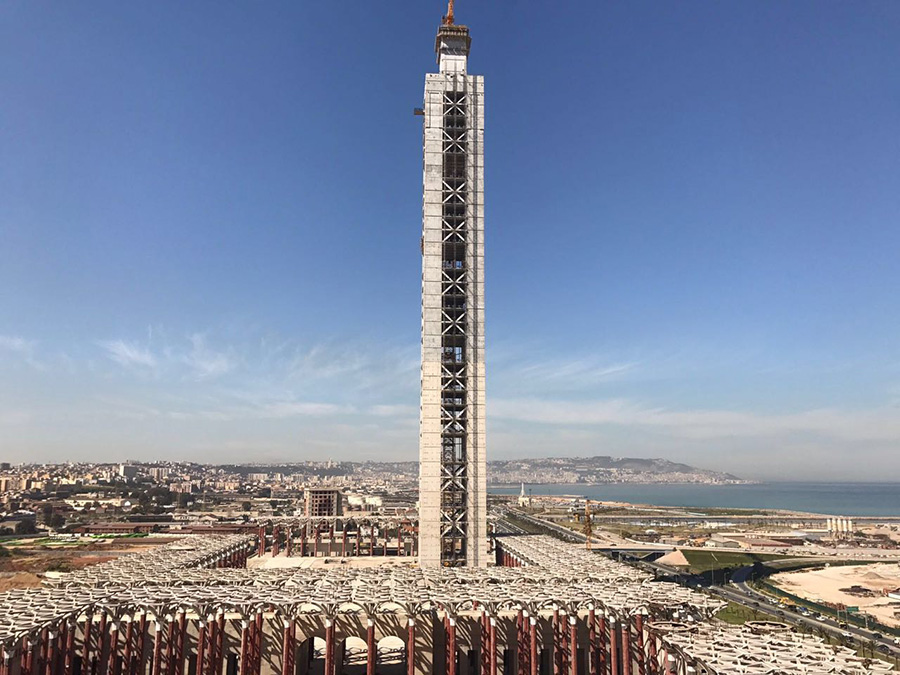 The Djamaa El Djazair, with Africa's tallest minaret mosque, is taking shape in Algeria. [Photo provided to China Daily]
A major part of the construction of Djamaa El Djazair mosque featuring Africa's tallest minaret has been completed on March 11, 2017.
Located in Algeria, the mosque's minaret stands 265 meters high.
The project, built by two subsidiaries of China State Construction Engineering Corporation, is the largest project carried out by Chinese companies in Africa to date.
The mosque will include a one-million book library and accommodate up to 120,000 worshippers in its 20,000-square-meter prayer hall. With an estimated service life of 500 years, the mosque is set to be the third largest mosque in the world.