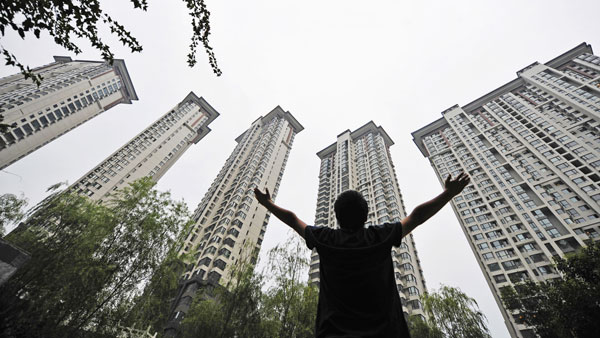 A housing project in Luoyang, Henan province. [Provided to China Daily]
BEIJING -- China's supply of state-owned construction land declined in 2015, with land used for real estate development dropping the most, according to the Ministry of Land and Resources (MLR).
Total state-owned construction land slumped 12.5 percent year on year to 534,000 hectares in 2015, while land used for real estate development plummeted 20.9 percent to 120,000 hectares.
Land used for industry, mining and warehouses fell 15.2 percent, and that for infrastructure dropped 7.1 percent, according to the MLR.
The slump in land supply for real estate purposes came at a time when the country's property sector is facing a supply glut. Investment slowed as developers tried to sell existing homes.
To tackle these problems, policy makers introduced measures including slashing the minimum down payments requirement and reducing taxes on some property transactions.
Latest home price data suggested an uneven recovery in China's housing market, with prices in first-tier cities such as Shenzhen and Beijing soaring while those in some smaller cities are still under pressure.
The MLR data also showed that by the end of 2015, land price for commercial and residential purposes in 105 cities rose 2.7 percent and 3.92 percent respectively compared with a year earlier.