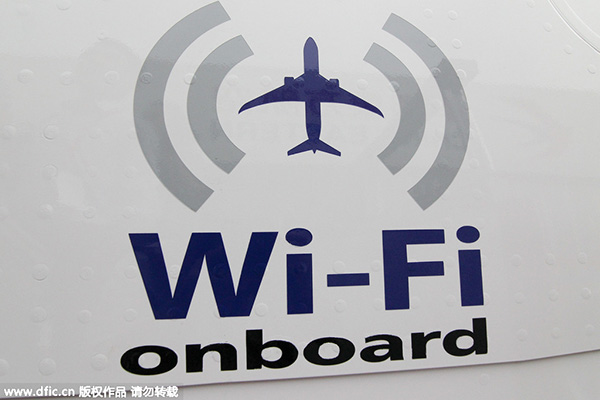 The Wi-Fi services will be available from Nov 12, 2015 on China Eastern flights from Shanghai to New York, Los Angeles and Toronto. [Photo/IC]
Passengers on China Eastern Airlines' domestic flights will get in-flight Wi-Fi service as the carrier will launch the service on Friday.
Around 290 flights weekly will provide Wi-Fi services allowing passengers to apply for the service through the carrier's official website and app.
The fees for the service have yet to be released.
On the eve of the lunar New Year, passengers on board will be able to watch the live Spring Festival Gala Evening using the new Wi-Fi service.
As the first Chinese airline which commercialized in-flight Wi-Fi service since 2014, China Eastern already has 23 airplanes with in-flight Wi-Fi equipment. By the end of 2016, the fleet with Wi-Fi services will increase to over 50.