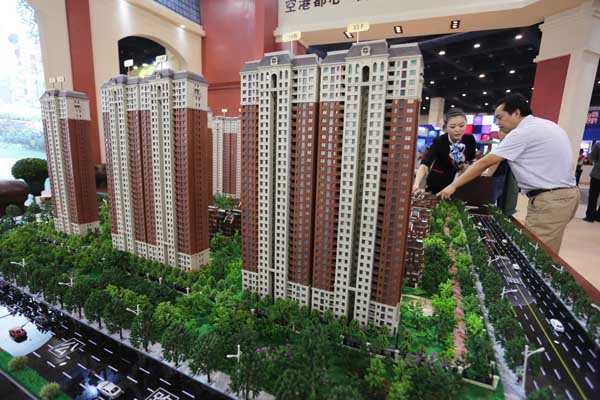 Potential homebuyers visit a housing expo in Zhengzhou, Henan province.[Provided to China Daily]
The price of new homes maintained its upward momentum in December, registering a month-on-month increase equivalent to that recorded in November, the National Bureau of Statistics reported.
The bureau, which monitors average new home prices in 70 Chinese cities, didn't specify the exact growth in prices. But based on the bureau's data, Reuters calculated the increase at 0.3 percent.
Fueled by low mortgate rates and lower down-payment requirements, new home prices have been rising since May. Month-on-month increases were recorded in 39 of the 70 cities, up from 33 in November, the bureau said.
Big cities led the price jumps again in December, with Shenzhen seeing the biggest gain with a 3.2 percent increase over November and a year-on-year basis price increase of 47.5 percent. Shanghai rose 2.1 percent, up 18.2 percent from a year ago, while Beijing rose 0.5 percent, up 10.4 percent from a year earlier.
On year-on-year basis, prices in 70 cities rose 7.7 percent in December from a year earlier, quickening from November's 6.5 percent rise, the bureau said on Monday.
Prices of pre-owned homes also rose in December, with average month-on-month gains of 0.2 percentage points. Shenzhen also led the rise with a 3.3 percent increase.
The central bank has cut interest rates six times since November 2014, along with a cut on reserve requirements for all banks, helping to bring personal mortgage rates to the lowest in five years, according to Centaline Group.
Adding to eased credit, the central bank last year also cut down-payment requirements for purchases of first and second homes, bringing more purchasers to the market.