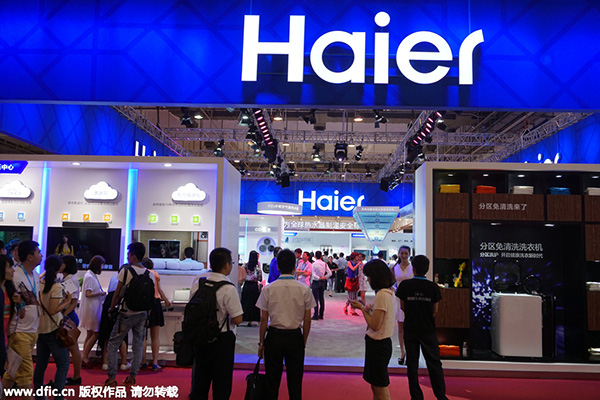 Visitors look at electric home appliances of Haier during an expo in Qingdao city, East China's Shandong province, July 10, 2015. [Photo/IC]
China's biggest manufacturer of household appliance, Haier Group, said it is planning to acquire General Electric Co (GE)'s appliances business for $5.4 billion in cash.
Haier and GE signed a memorandum of understanding Friday in the US. Haier will integrate the home appliances business of the US-based GE, and the two sides will carry out global strategic cooperation in industrial Internet, medical, and advanced manufacturing field.
The deal is expected to be completed during the second quarter of this fiscal year. The operation team at GE's appliances unit will remain unchanged while Haier is authorized to use GE's brand over 40 years.
In 2014, GE announced the sale of its appliances units to Electrolux AB for $3.3 billion. However, the deal collapsed last month due to an opposition from the US Justice of Department.
Chinese home appliance Midea Group and Qingdao Haier Group are among suitors that submitted their bids for General Electric Co's home-appliances business.