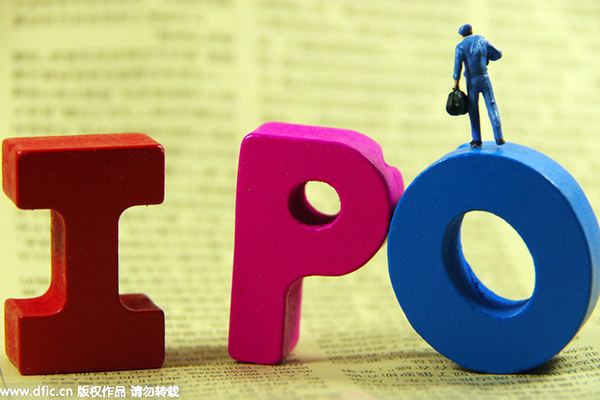 BEIJING - China resumed initial public offerings (IPOs) on Monday, with an industrial explosives maker becoming the first to offer shares to investors following a four-month freeze.
The China Securities Regulatory Commission (CSRC) froze IPOs in July as part of efforts to slow a market rout, but the country's stock exchanges have since become more stable, and the resumption of IPOs was announced in a statement on Nov 20.
The CSRC said in the statement that 10 Chinese companies have completed the required preparations for IPOs and will go public soon, adding that half will be listed on the Shanghai stock exchange, while the other half will be listed on the Shenzhen bourse.
Shares of Shenzhen-listed Hubei Kailong Chemical Group Co, Ltd., the first of the 10 firms to go public, were priced at 28.68 yuan ($4.48).
The remaining nine companies will go public in the next two days.