People in Hong Kong work for the longest hours, said a report that studied 71 cities around the world.
In Hong Kong, the average working hours are over 50 per week, with only 17 days of annual leave, as compared with Paris, where people work 1,000 hours less every year, said the United Bank of Switzerland in its latest report.
People in Paris work for only about 35 hours per week, and have 29 days of annual paid leave, according to the survey.
Mumbai and Mexico City have the second- and third-longest working hours respectively.
The numbers were averaged over all professions, and legal holidays were not included, according to the report.
Here's a list of the top 10 cities with longest working hours.
10. Bogotá
Working hours (per year): 2,096
Paid vacation days (per year): 15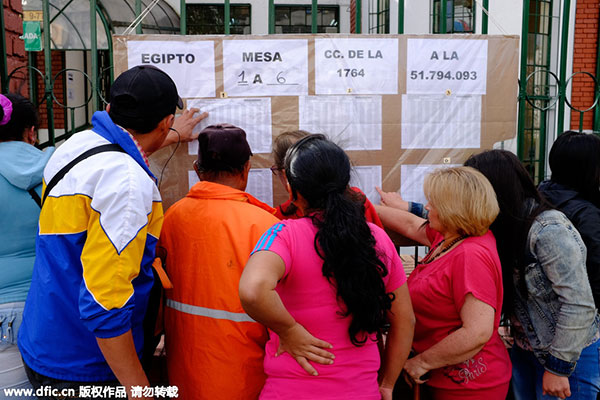 Residents check for voters' lists during mayor's election in Bogota, Colombia, Oct 25, 2015. [Photo/IC]