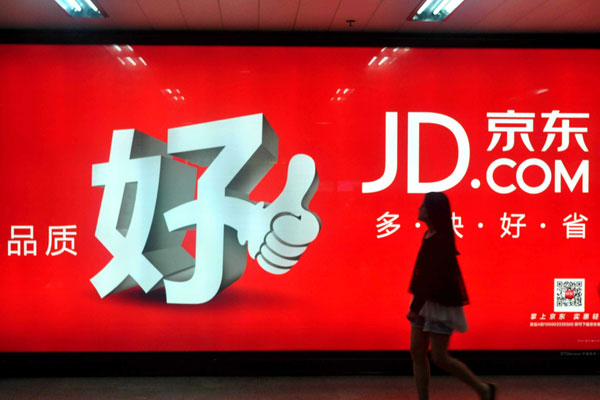 An advertisement for e-commerce retailer JD.com Inc in Shanghai. [Photo/China Daily]
China's e-commerce giant JD.com Inc said on Tuesday that it would shut down its customer-to-customer business as of April 1, 2016 due to the challenge of cracking down on fake goods online.
The Beijing-based company, with the majority of its business coming from selling branded products directly to consumers, said it will stop the operation of its C2C site paipai.com and will transfer the site's team to other business units of JD.com.
JD.com said the decision will no doubt hurt the group's sales to some extent but the C2C model, which allows any individuals to sell online, is difficult to monitor.
Paipai.com was part of Tencent Holdings Ltd's e-commerce business and was taken over by JD.com early last year in a deal that gave Tencent a 15 percent stake in JD.