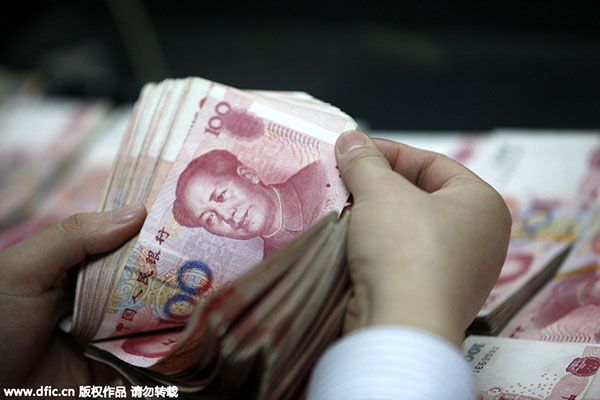 A Chinese clerk counts yuan banknotes at a bank in Huaibei city, East China's Anhui province, January 22, 2015.[Photo/IC]
BEIJING - Bad loan rates for China's commercial banks continued to rise in the third quarter of this year, according to the country's banking regulator on Wednesday.
The bad loan rate stood at 1.59 percent by the end of September, up 0.09 percentage points compared with the second quarter and 0.2 percentage points higher than that of Q1, according to the data released by China Banking Regulatory Commission (CBRC).
The commercial banks'capital adequacy ratio, an indicator of capability to pay liabilities, rose to 13.15 percent by the end of September, according to official data.
As of the end of September, assets of China's banking institutions, including commercial banks, policy banks and rural credit cooperatives, climbed to 192.7 trillion yuan ($30.4 trillion), up 102.2 percent from the end of 2010.