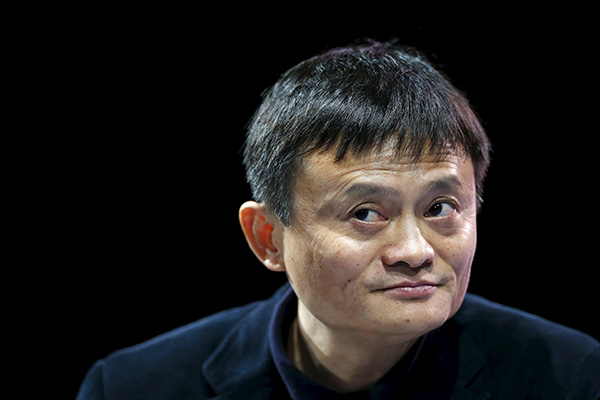 Jack Ma, Executive Chairman of Alibaba Group, speaks at the WSJD Live conference in Laguna Beach, California, in this October 27, 2014 file picture. [Photo/Agencies] 
Jack Ma, the founder of e-commerce giant Alibaba Group and also president of Zhejiang province's chamber of commerce, expressed the hope that all the businesspeople in the council would not resort to bribes as a means to promote their business development and vowed to drive anyone found to have made a bribe out of the chamber.
As one of the country's richest businessmen, Ma undoubtedly enjoys enormous influence in China and his words are expected to encourage more businesspeople to join the campaign to create a healthier business environment.
A series of major corruption cases in recent years have revealed the terrible collusion between officials and businesspeople.
The use of bribery sabotages the commercial ecology and puts those not using such illegal means in an unequal and disadvantageous position. Its popularity has dampened people's enthusiasm to boost competitiveness through self-innovation and higher efficiency.
To gain new momentum for its flagging economy, China does need to give the market a decisive role in economic activities. A string of moves the central government has taken to simplify procedures and delegate more power to lower levels of government are aimed at releasing more vigor in the market.
And the continuing anti-corruption campaign being implemented by the Chinese authorities, including in the State-owned sector, best demonstrates the top decision-makers' zero tolerance toward corruption and their determination to hold any violator accountable to ensure market fairness.
For any individual enterprise, the use of bribery may bring a temporary benefit, but it taints the whole commercial environment and will thus ultimately compromise its own interests.
A market-dominated commercial environment should have no space for malpractices such as bribing one's way to the fore. Building up a fair and equitable environment in which enterprises can compete fairly will build up confidence for more investment in innovation as a means to gain a competitive edge.