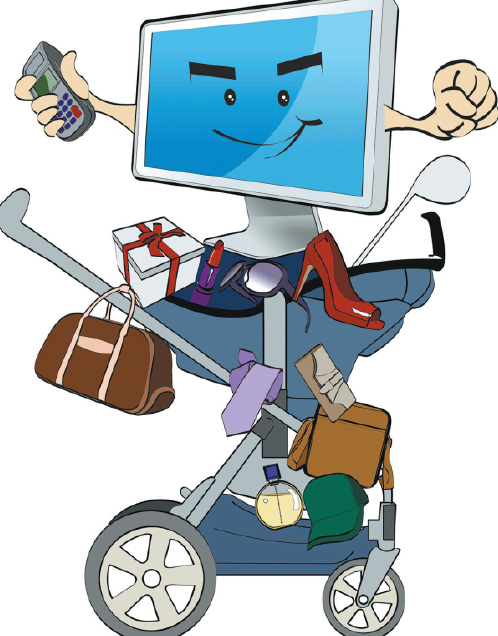 Independent agents and e-commerce giants jump into the fray, causing tougher competition
Shanghai leads Chinese cities in many areas, from per capita income to the number of skyscrapers. Now it has a new feather in its hat: its residents spend more than any other Chinese on cross-border online shopping.
During last year's Black Friday promotion in the United States in November, Chinese consumers' overseas payments via Alipay tripled from a year earlier. Alipay is China's leading third-party payment platform affiliated with Alibaba Group Holding Ltd.
Online shoppers in Shanghai accounted for 16.1 percent of China's overall buying spree, followed by people in Beijing and the three provinces of Guangdong, Jiangsu and Zhejiang, respectively.
China has designated several cities, including Shanghai, to test out pilot schemes for cross-border e-commerce. As of the end of 2014, the total value of these schemes' imports and exports had exceeded three billion yuan ($483 million), according to data from the General Administration of Customs.
The consumption habits of younger Chinese are vastly different from those of their parents. They are not satisfied with cheap and low-grade goods but care more about quality and fashion.
After learning how cross-border shopping online can save them money-despite the relevant taxes and shipping charges-and provide guarantees of authenticity, they are giving domestic goods more of a cold shoulder.
There are a number of reasons behind the rise of cross-border e-commerce in China and the launch of various platforms to service this trend is natural, said Ben Cavender, an analyst at China Market Research Group.
More Chinese now shop overseas or pay for third parties to purchase products and mail them back to China, because many products either cannot be found in China or they are too expensive, he said.
About half of all cross-border shopping online by Chinese goes through Amazon.com and these products are sent to customers via shipping agents or online agents, said Niu Yinghua, vice-president of Amazon China.
As the agents bump up the price, Amazon decided to introduce a direct shipping service for its Chinese customers that can be as low as $1.99 per pound of freight, Niu added.
The central government has adopted a quite open-minded stance in response to this exploding e-trend. Premier Li Keqiang, for example, included plans to expand the number of trial cities operating this system into his Government Work Report this year.