"Now more and more Chinese are considering making a product under crowdfunding mechanism. In the past, you had to estimate the market scale, but today you may find crowdfunding can be applied to various industries, such as movie or drama production. Internet's value is more than just passing information, but influencing the decision-making and traditional behaviors."
-William Ding Lei, founder and CEO of Netease
He expects mobile Internet will be woven into all sectors as the 4G network becomes more popular in the next few years.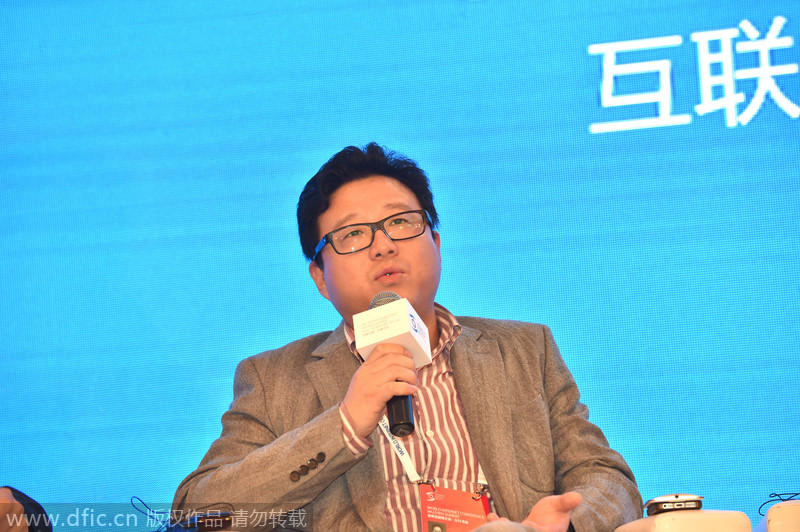 William Ding Lei, CEO of NetEase, speaks at the World Internet Conference in Wuzhen, Zhejiang province, Nov 19, 2014. [Photo/IC]