Miss He, a real estate saleswoman in Luoyang city, Henan province, has set a record by selling eight houses and two villas within one month and has been named the champion of sales.
Once in order to sell a villa, she guided a customer around the whole community to see all the villas, from the model villa to every roughcast villa, twice before making the final deal.
Sales can be emotionally fulfilling but can also bring difficulties. She admits that the job is a challenge for her, but she likes it. As she must meet a set of targets each day and each month, she has to constantly court new customers, gather new information and update her skills.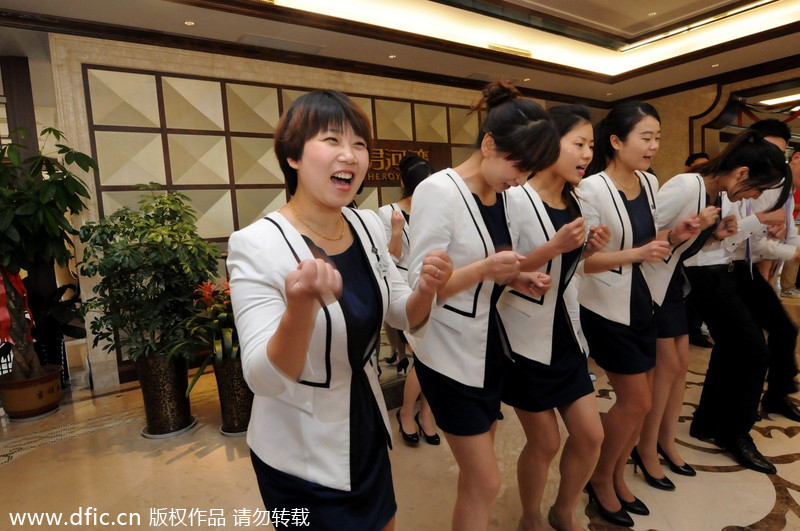 In the morning meeting, the saleswomen yell "fighting" to each other at a real estate agency in Luoyangcity, Henan province, June 7, 2014. [Photo/IC]
A wedding planner's day

  
The day of a coal miner