United Nations expects 6.3 billion people or 68 percent of the world's population to be living in urban areas by 2050, with the highest increase occurring in high growth markets. Many of these cities are located on the coast and are threatened by floods, storms, earthquakes and other natural hazards, according to Swiss Re, a reinsurance company.
Let's take a look at cities most at risk from natural disasters.
Note: Swiss Re counts residents threatened by multiple perils more than once in the report. Therefore the number of people potentially affected by multiple perils can be more than the size of a city's population.
No 10 Tehran
Country: Iran
Population affected: 15.6 million
In Tehran, capital of Iran, about 16 million could be affected if a massive earthquake hits the city. Tehran could see high casualty rate due to its geographic location and haphazard construction.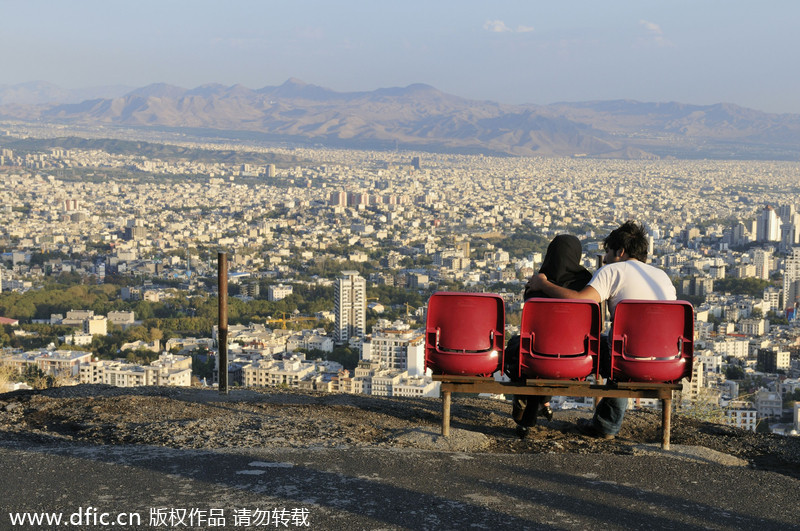 A couple is enjoying the panoramic view over the city of Tehran, Iran on February 27, 2013. [Photo/dfic.cn]