Technology brings rural Tibetans closer to modern world
Share - WeChat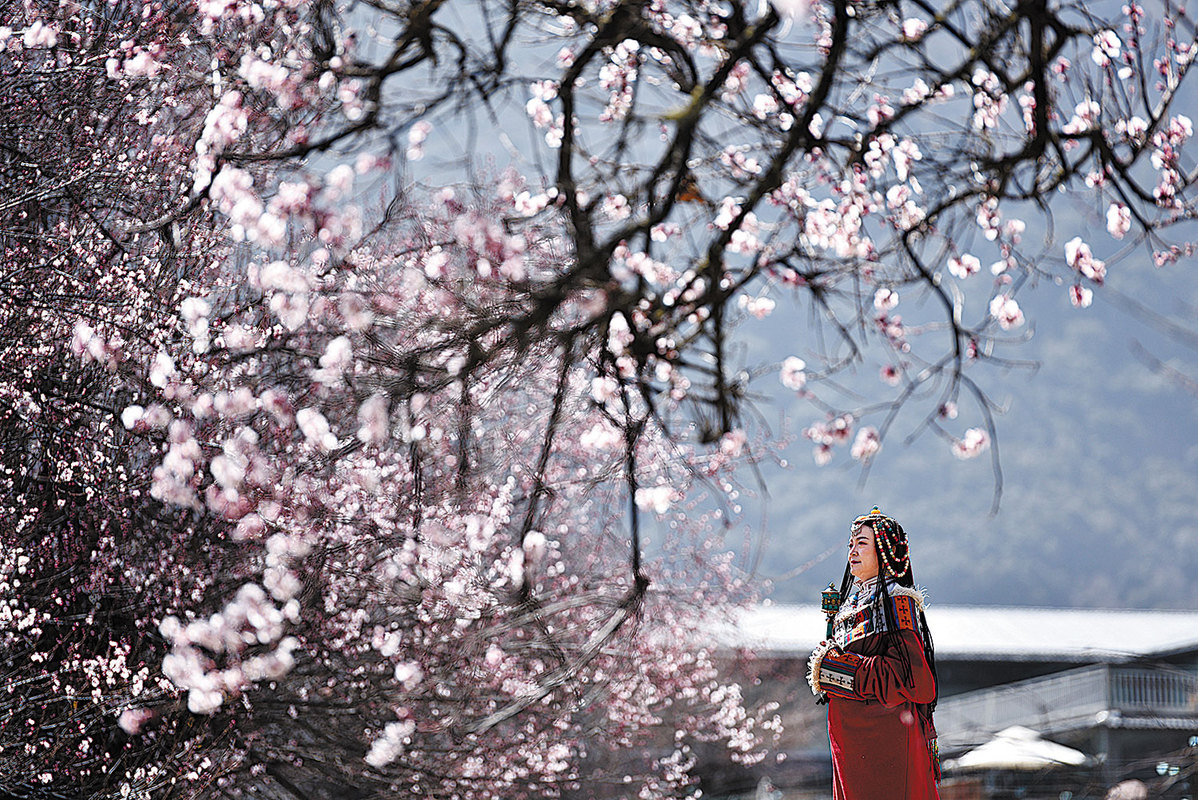 Sweet smell of success
The digital channels Tsowang Drolma introduced have broadened access to customers for Tsering Wangdrak, who runs a business that makes Tibetan incense.
To the villagers, the 39-year-old is renowned as "the first local man to travel to Lhasa" and "a leader in entrepreneurship".
In 2014, Tsering Wangdrak raised more than 300,000 yuan by his own efforts and set up a cooperative to manufacture traditional incense.
Since then, he has encouraged eight households to join him. His business has not only created jobs and brought prosperity to the village, but also significantly lowered the price of Tibetan incense.
Before, the county's remote location and the heavy reliance on imported goods had made the product extremely expensive for the villagers.
The incense, which contains more than 30 natural herbs and spices, including sandalwood, narra, agarwood and cloves, is widely used for cleansing the air, as an aid to relaxation and meditation, and as a preventive against flu. As such, it is widely used in living rooms, public places and monasteries.
When he was in his early 20s, Tsering Wangdrak left the village to work in the transportation sector, traveling as far as Lhasa. The life allowed him to see the outside world, and he became adept at spotting opportunities.
At age 32, he visited Lhasa's Nyemo county for the first time and discovered that it was a renowned production center for Tibetan incense, which had generated great prosperity locally.