National emergency medical teams helping makeshift hospitals in Wuhan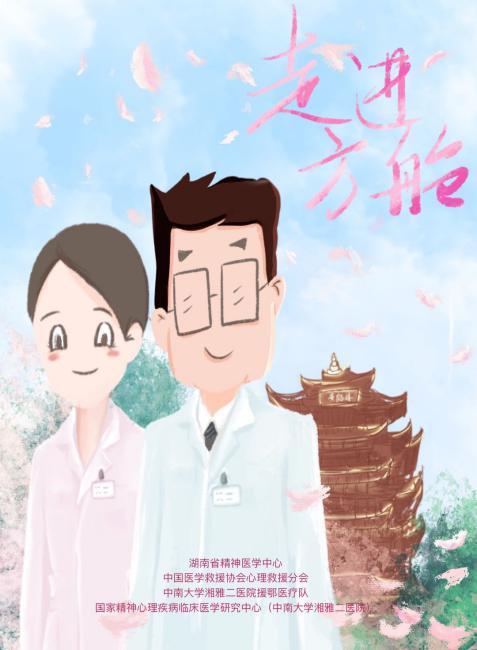 But as well as medical treatment, Xu soon realized that patients needed psychological counseling services, as they got quite stressed and even panicked entering this strange environment, complaining about the conditions and worrying that they would not be properly treated.
Receiving the information, the headquarters of The Second Xiangya Hospital of Central South University immediately decided to produce a handbook to help ease the concern of patients. Professionals with the Hunan Mental Health Center, China Association for Disaster and Emergency Rescue Medicine, the National Clinical Research Center for Mental Disorders with The Second Xiangya Hospital and the frontline team co-produced the tailor-made handbook Walking into Fang Cang overnight. The digital book was released on the morning on Feb 7 and 1,000 printed copies were delivered to the makeshift hospital in the afternoon.