National emergency medical teams helping makeshift hospitals in Wuhan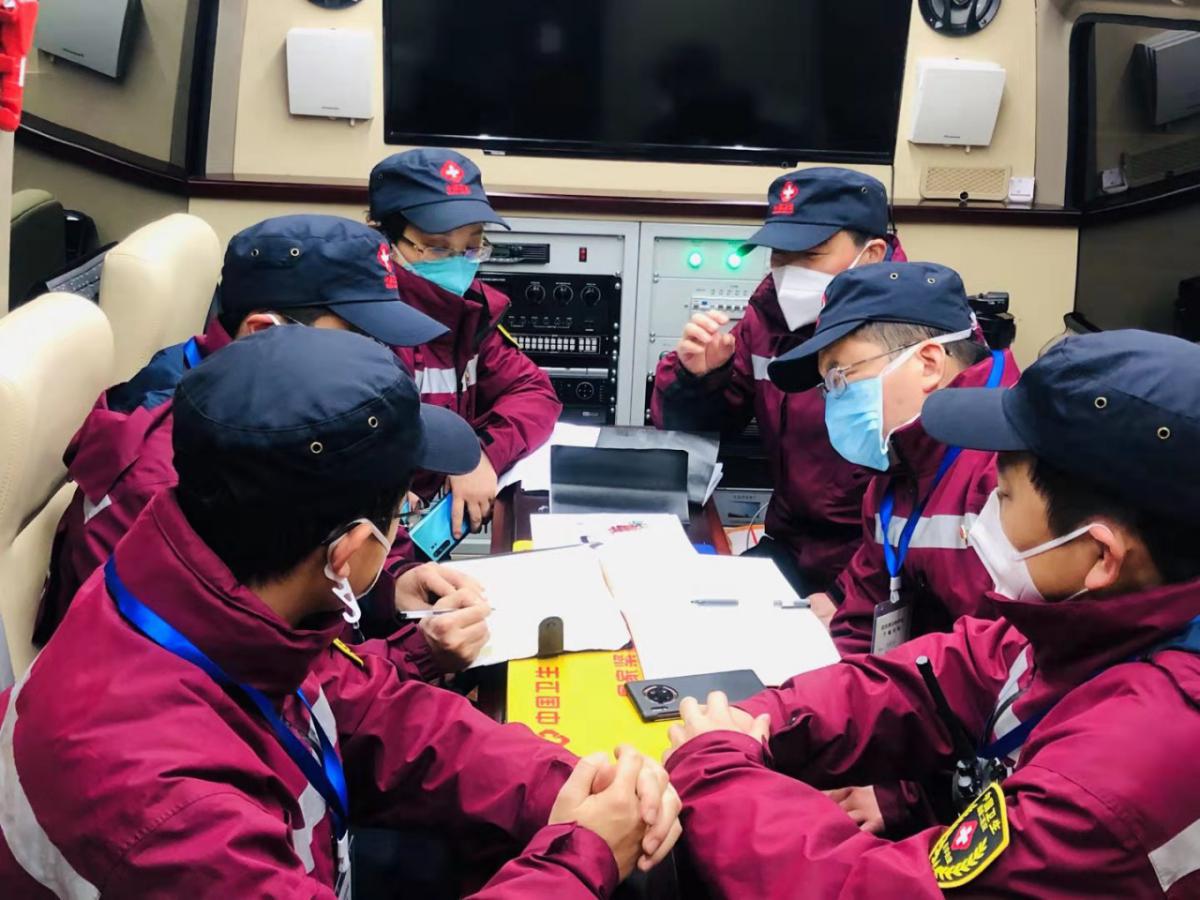 Xu's team from Hunan province and three other EMTs from Shanghai municipality, Fujian and Liaoning provinces have joined medical workers from five local hospitals working in the Wuchang Fang Cang hospital.
The team set up tent clinics outside the stadium upon their arrival, and it is here that patients are first diagnosed. Patients who test positive for the virus but show no severe symptoms have been received by the makeshift since midnight on Feb 5, with 328 taken in by 7:30 that morning.
The emergency hospital will only admit patients with the ability to care for themselves and without preexisting respiratory, cardiovascular or cerebrovascular diseases or mental health problems. The patients should also test negative for the flu virus at the same time.
The Wuchang Fang Cang makeshift hospital can care for 800 patients. The patients come from the city's Wuchang and Hongshan districts, as well as Wuhan East Lake High-Tech Development Zone. Every 50 patients will be taken care of by four doctors and 12 nurses.