Inspired by an ancient muse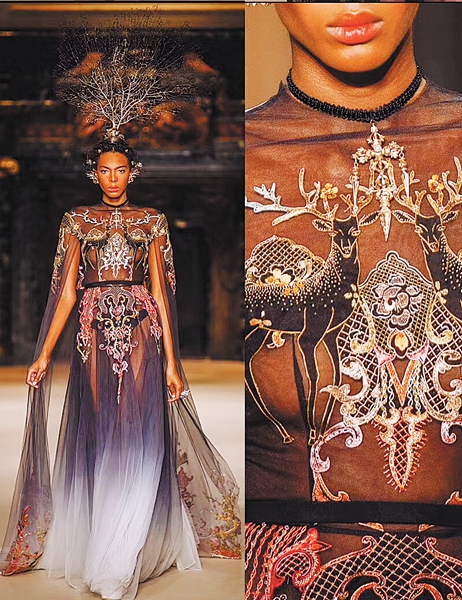 Trip back in time along the Silk Road
Xiong made her first trip to Dunhuang in 2015. She set off alone from her home in Beijing and first arrived at Xi'an, Shaanxi province, the city that was the starting point of the ancient Silk Road. Dunhuang was also an important stop on the Silk Road network and is home to a collection of 735 grottoes at Mogao that span over a millennium. In 1987, the caves were listed as a UNESCO World Heritage Site.
During her 10-day journey, Xiong took photos, visited museums and drank in the gorgeous murals, which later served as her muse.
Two years later, she returned to Dunhuang with her design team in tow to begin preparations for her 2019 collection.
The collection received positive feedback on social media. Fans were wowed by Xiong's talent for bringing the ancient murals alive and her dedication to showing Chinese culture to the world.
The 78 outfits and accessories were chosen from over 300 works that took Xiong and her team about a year to finish. She returned to Dunhuang again after the fashion show in Paris, "to pay respect to the holy site".