Wuhan Design Biennale showcases animations and comics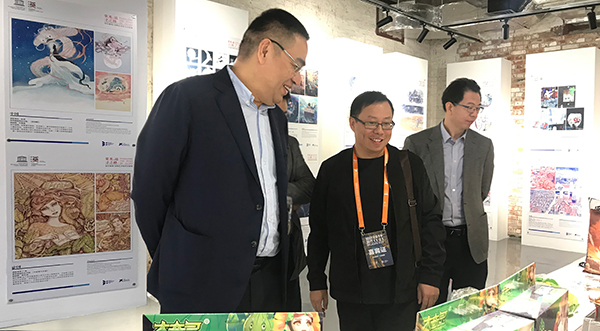 The fifth Wuhan Design Biennale kicked off on Nov 1, showing how creative designs have changed the city in different aspects.
Themed on "Path to Honor", the animations, comics and illustrations displayed at the biennale aim to show the achievements made by China and the city over the past seven decades, telling fascinating stories of the country and promoting the humanism spirit of domestic artists and Chinese people at large.
The exhibition, which will last for 10 days, mainly presents original artworks of representative young cartoonists as well as teachers and students from universities.
Its curator Ye Tianyou, also a teacher from Hubei Institute of Fine Arts, said influential upcoming artists have been invited to bring audience into the romantic world of cartoon fairy tale with over 280 comic collections and 48 animation clips. They are attempting to develop Wuhan into an international hub of these visual works.