Innovation, sustainability driving growth
Share - WeChat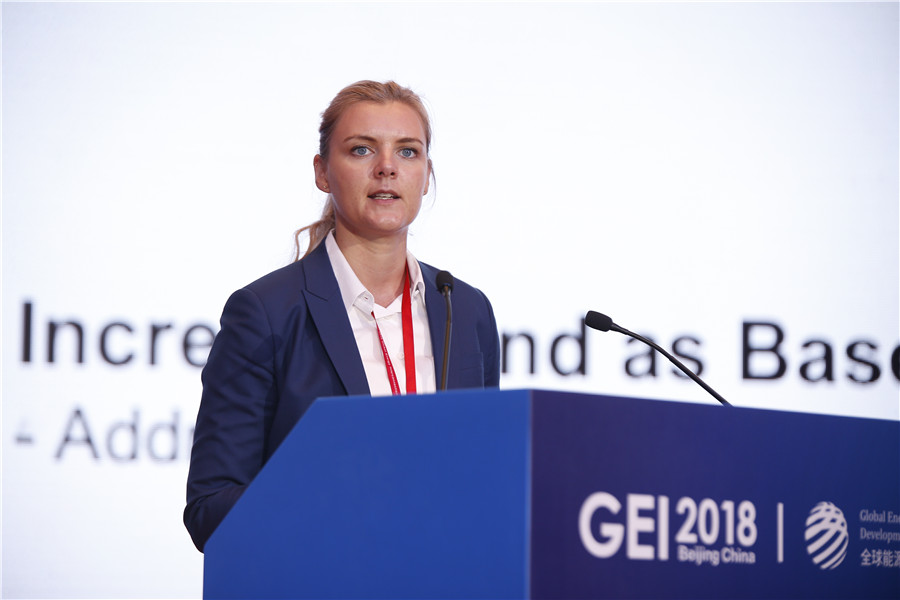 A1: Over the past 70 years, China has become one of the fastest-growing and most important markets in the renewable energy world. As a world-leading player in the renewable industry, Vestas has pioneered wind energy for 40 years with more than 100 gigawatts of installed capacity in about 80 countries across six continents.
To face the challenges from energy transformation, we are committed to strengthening our wind energy products, services and solutions, building on our industry-leading big data in China to introduce new digital solutions, and leveraging our unique global reach, scope and size to introduce global expertise to the China market on solution optimization, distributed wind applications, as well as service portfolios.
A2: As a wind industry pioneer, Vestas is continuously strengthening our cutting-edge products and quality in everything we do, we are ready for changes in the market.
In China, we are committed to leveraging our global solution expertise and resources to help the Chinese market face the challenges from energy transformation, accelerating our efforts to reduce costs and localize our product portfolios.
A3: The Foreign Investment Law will further open up the economy and protect the legitimate interests of foreign companies. It will provide a fair and transparent market environment for players abroad, which will drive and attract more investment from foreign companies to China.
As a world-leading company in renewable industry, Vestas has the great honor to participate in the dynamic and ongoing energy development in China. We are committed to leveraging our technology and service leadership achieved through years of continuous improvement to meet evolving demands. Vestas is willing to take an active part in shaping the future of China's energy market.
A4: Over the past 40 years, Vestas has always been an active player in the China energy market. In 1986, Vestas installed China's first wind turbines in Shandong province. In 2005, Vestas began to build its largest integrated manufacturing complex in the world in Tianjin. Meanwhile, Vestas built up its own local supply chain in China at a world-class level.
Vestas has signed several supply agreements with the world's leading blade manufacturer to build new production lines in China supplying Asia and the global market.
A5: We are glad to see the ongoing government efforts to improve working efficiency, which provide us with a transparent, fair and efficient platform in China. The Chinese market is one of Vestas' key strategic focuses. With positive support from the local government, we are engaged more than ever in innovating our technologies and optimizing our solutions to meet customers' operational and maintenance strategies.