Britain looks to boost partnership with China in fintech: Lord Mayor of City of London
Share - WeChat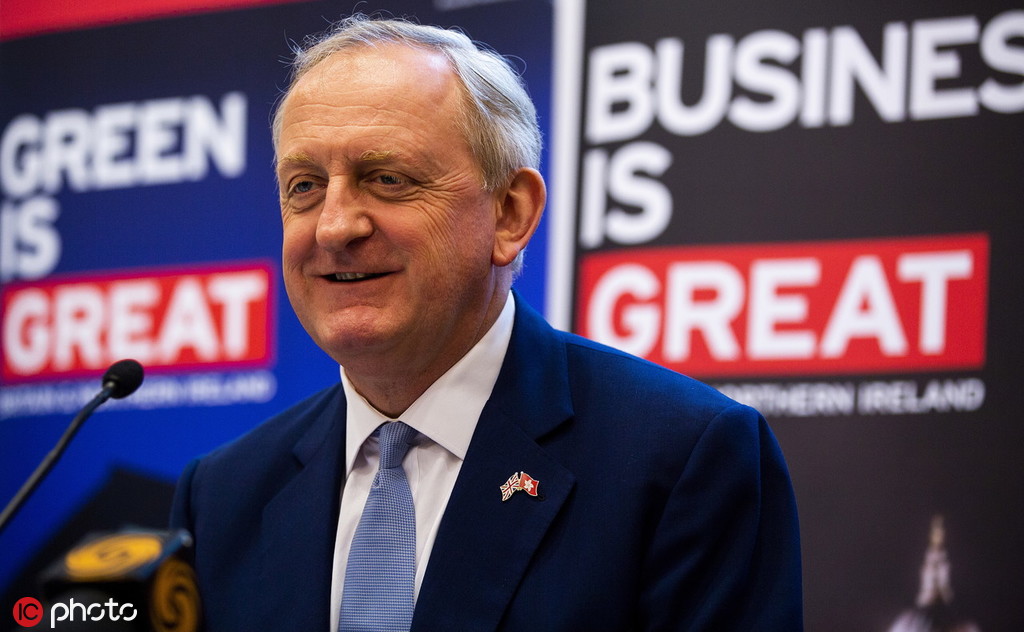 LONDON - Britain looks to boost partnership with China in financial technology (fintech) and the Belt and Road Initiative (BRI), said Lord Mayor of the City of London Peter Estlin in a recent interview.
Estlin is leading a delegation on a week-long visit to China starting on Monday to promote trade and investment. In addition to financial and professional services companies like HSBC, KPMG and PwC, innovative fintech firms including Anthemis, Amplyfi, and Ebury are also accompanying him to China.
He is set to visit Shenzhen, Shanghai and Beijing, and run fintech forums in each of the cities to encourage two-way investment.
"I've got some fintech companies coming with me and I'm hoping they will again see our opportunities for them to invest in China," Estlin said in an interview with Xinhua prior to his China trip.
Last week, China adopted a foreign investment law that will come into effect in 2020 to provide stronger protection and a better business environment for overseas investors.
Estlin said the City of London welcomed the new law, and saw it as part of the progressive nature of China's opening up.
The City of London is a part of Greater London geographically and is separately run by the City of London Corporation with lord mayor as its head. It is also a major business and financial center.
"As we look at things like the foreign investment law coming in, these are opportunities for greater international investment into China. And I see that is an opportunity through my visit to discuss that and how we through the City of London in particular and through the UK being a global financial market can continue to direct investing capital into China," he said.
He said he believes liberalization and innovation will underpin China's future growth, with the internationalization of the RMB creating greater capital flows and the potential benefits of the London-Shanghai Stock Connect.
Estlin said he is keen to see the launch of the London-Shanghai Stock Connect this year, which will allow companies listed on one to issue shares on the other.
China's fintech giants have expanded their presence in Britain, most obviously demonstrated by Chinese financial services company Ant Financial's acquisition of London-based international payment firm WorldFirst last month.
More recently Barclaycard, a British multinational credit card and payment services provider, announced an agreement with China's leading third-party online payment solution Alipay to help more British retailers accept its transactions to reach more Chinese visitors to Britain.
"These are welcome opportunities. One of the strengths of the UK is it's an incubator nation so we are creating these very valuable businesses. Opportunities to collaborate with Chinese companies are good, they're a win-win," he said. "So I'm all for creating and sponsoring and supporting those types of initiatives."
Estlin said the City of London is committed to supporting the BRI with its rich professional expertise.
"The overall vision of the Belt and Road Initiative is very exciting," he said. "It is obviously a long-term vision that has captured the imagination internationally."
He also said the BRI is an initiative "the UK feels we have much to contribute to, not only to raise international capital into all of those projects but also in terms of maintaining high standards and sustainability of those projects."
While he hoped the second Belt and Road Forum for International Cooperation in April will be a key milestone, he expected there will be continued dialogue thereafter as well.