Innovation, sustainability driving growth
Share - WeChat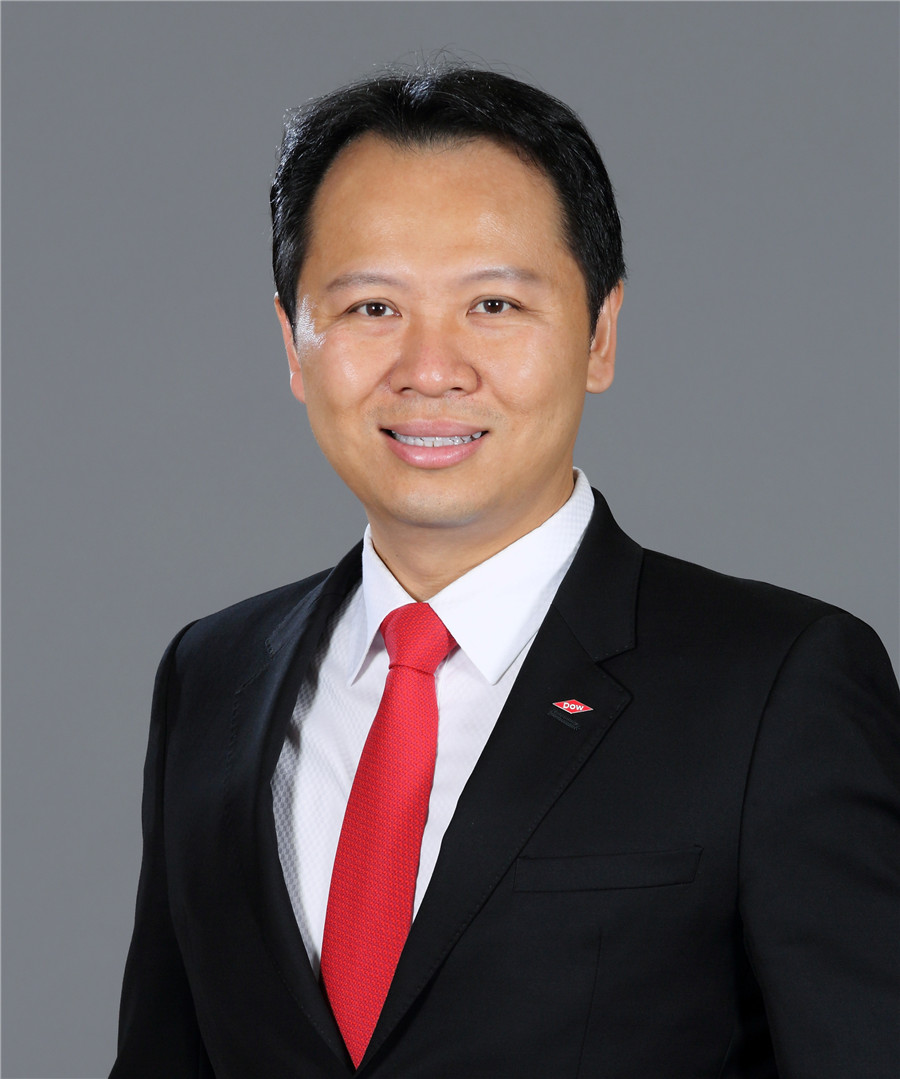 A1: This year also marks the 40th anniversary of Dow's establishment and operation on the Chinese mainland. Dow is privileged to have witnessed the fundamental changes in China in the past 40 years, and appreciates the opportunities brought by economic and societal changes. The largest population on the earth has been lifted out of poverty and seen living standards improve, which is a great achievement that hardworking Chinese people should be proud of. China is a key market in Dow's world map as it is the second-largest one for Dow, with more than 5,000 dedicated employees delivering innovative solutions here. We grow with the China market.
A2: The 6.6 percent GDP growth rate is by no means seen as a moderate one for any other country in the world. It is, to a large extent, the result of voluntary policy adjustments made by Chinese decisionmakers, which emphasize quality growth driven by innovation and sustainability rather than mere speed. This trend fits Dow's business portfolio perfectly with our market focuses on sustainable packaging, durable infrastructure and healthy consumer care products. Growth based on quality instead of scale helps Dow and our partners win the game.
A3: We are closely watching the progress and have been invited by the Shanghai municipal government and the Ministry of Commerce to share our opinions on the draft of the Foreign Investment Law. Dow believes a level playing field enables strong players to grow in a sustainable manner and tap more opportunities in and beyond the China market, for both foreign and Chinese companies. We do value the ongoing efforts that China is making to further open up the market for all players.
A4: A winning strategy for manufacturing in the future is about utilizing digital technology to be more innovative, efficient and agile in relation to customer needs. At Dow we are experimenting with many digital tools available along our business process, such as high throughput machines to develop new formulations, robots to do risky factory maintenance jobs, smartphone apps to improve customer experience and marketing effectiveness. I would encourage Chinese companies to be courageous to try the latest technology and not to be intimidated by the complexity and failures.
A5: When we built Dow's first silicone plant in Zhangjiagang in Jiangsu province 10 years ago, it took several years for all the permits to be issued. Now, it is a matter of a few months. And more importantly, the local government has been authorized to make key decisions and many applications are now processed online, which saves companies time and manpower as well as enhancing transparency and predictability.