The renewed romance of France
Share - WeChat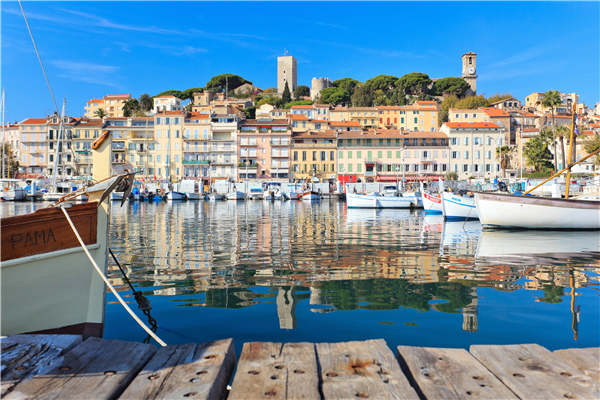 Chinese travel to the European country is recovering, following a slump attributed to terrorist attacks in recent years. Xu Lin reports.
Zhang Jiahe explained that the Chinese character fu means good fortune to several curious French onlookers as she calligraphically rendered the word on a red paper square.
The 13-year-old also tied traditional Chinese knots, which are also auspicious symbols in her home culture, at a stall in a flea market near the Saint Julian Cathedral in Le Mans city.
A French vendor let the Chinese teenager use the table for the impromptu activity when she visited the country with her parents. The hawker also used the calligraphy brush to write "Le Mans welcomes you" in French.
"The flea market was my favorite stop during the trip," Zhang says.
"I saw a lot of goods, and met interesting people. Many passers-by were interested in Chinese culture and chatted with us."
The family has visited France several times.
Zhang's mother, Zhang Yonghong, posts updates about their travels on Sina Weibo, China's answer to Twitter. She has over 650,000 followers on the platform.
"Group tours offer only cursory glances," says the mother, who works for a Beijing-based company that focuses on outdoor activities for teenagers.
"You see several cities but in a limited time. I prefer to visit one or two places per trip. You can enjoy in-depth experiences and live like a local. I like to meet locals and learn about their lives."
She and her husband consider their daughter's preferences when they travel. The girl enjoys skiing in winter and water sports in the summer.
"Life is fast-paced in big cities like Beijing," Zhang Yonghong says.
"The three of us enjoy outdoor activities during holidays, where we can escape from the pressure and get exercise."
Zhang's family is among 2.2 million Chinese who visited France last year. That's compared with 1.8 million in 2016 and 2 million in 2015-a year-on-year drop attributed largely to the terrorist attacks of 2015 and 2016.