The renewed romance of France
Share - WeChat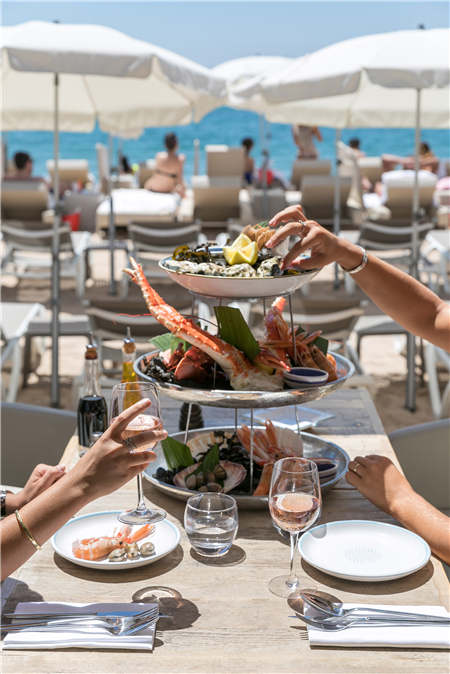 Former French prime minister Jean-Pierre Raffarin writes in the book's translated preface: "The original content will arouse Chinese tourists' interest in visiting France … It's rare that readers can feel the author's love for both France and China between the lines, and it will make French learn again about their country in an open-minded way."
Early in the book, Lepage compares the two countries' histories on a timeline, marking major historical events in the same periods. For instance, it shows how the Avignon Papacy that started in 1309 overlapped with China's Yuan Dynasty (1271-1368).
He goes on to introduce French dining etiquette, customs and festivals.
Lepage advises those who hope to tap Paris' romantic appeal to attend a ballet performance at the Palais Garnier opera house, sip coffee at Cafe de Flore-a haunt of existentialist Jean-Paul Sartre and writer Simone de Beauvoir-and enjoy panoramic views of the city from a hot-air balloon launched in Andre Citroen Park.
"I like to relate the two countries' cultures and histories in the book, with stories you may not hear from a tour guide," Lepage says, through a translator.
For instance, he writes about how Napoleon Bonaparte befriended Chinese laborers when the British exiled him on the remote island of Saint Helena in the South Atlantic between 1815 and 1821.
"France is a place where you can enjoy happy memories," Lepage says.
"You need to integrate into the history of France and cultivate your inner emotions. Besides Paris, you can explore other beautiful destinations, such as Ruen, Lyon and Marseille."
As the French tourism recovery continues, it seems a growing number of Chinese are poised to do exactly that.