Chinese food finds a new friend in Bordeaux wines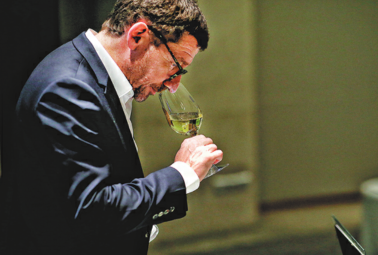 This may be the first time that Nanjing salted duck met Jaillance Rose, a sparkling wine, on a dinner table-and the soft and salty duck blended perfectly with the low tannin content of the wine.
And the same went for fried chicken palm and Chateau Reynon, a white wine; and Peking oven roasted duck and Chateau La Gorce, a red wine.
All this happened as French winemaker Christophe Ollivier paired Chinese cuisine with Bordeaux wines at a dinner in Beijing on Dec 11.
"Home style cooking for the Chinese is what Bordeaux wine is for the French," says Ollivier.
"I wanted to combine the representative food and wine from China and France and promote more lifestyle and cultural exchanges."
"The dinner just wanted to give people some inspiration that Bordeaux wines can be drunk with daily meals in China," the 54-year-old says.
Ollivier was invited by the Conseil interprofessionnel du vin de Bordeaux (Interprofessional Council of Bordeaux Wine) to visit China. He gave a master class in Bordeaux dry white wine before the dinner.
Ollivier, who received his national diploma as a winemaker from the Bordeaux Wine School, founded the oenology council to spread winemaking technology around the world.