Brace yourselves! The world's largest human migration is only weeks away
Share - WeChat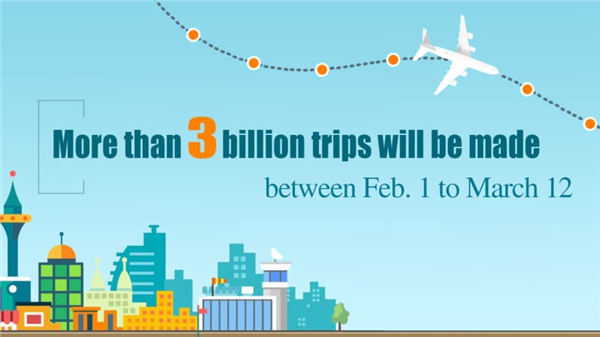 In just a few days, China will experience a spectacular large-scale phenomenon which will temporarily shift the country's population from the big bustling metropolises to the normally quieter urban areas and the countryside. The world's largest annual human migration is upon us, as China switches to festive mode for the Lunar New Year, which falls on Feb. 16 this year.
Hundreds of millions of Chinese workers and students will soon head back to their hometowns, setting off a travel rush that will empty the country's megalopolises, bring life back to the far-flung cities and almost vacant villages, clog highways and railways, and send airports into a frenzy.
The Lunar New Year, or Spring Festival, is the most important holiday in the Chinese cultural calendar. It is seen as a time of family reunions and reconnection, prompting separated members to cross long distances and sit together at one table.
No matter how far parents or their offspring have to travel in China, they are always willing to make the journey home during Chinese New Year.
More than three billion trips are expected to be made during the 2018 Spring Festival travel rush - also known as Chunyun - between Feb 1 and March 12, a 10-percent increase year-on-year. The average individual trip is expected to be 700 kilometers.
Round-trip tickets
Preparations are already in full swing as Chinese people race against time – and fellow countrymen – to secure train or air tickets home.
On Jan 11 alone, more than 10.2 million tickets were sold on the official China Railway Corporation website. The platform has been coping with massive traffic since train tickets went on sale, increasing its ticketing capacity from 10 million to 15 million tickets per day.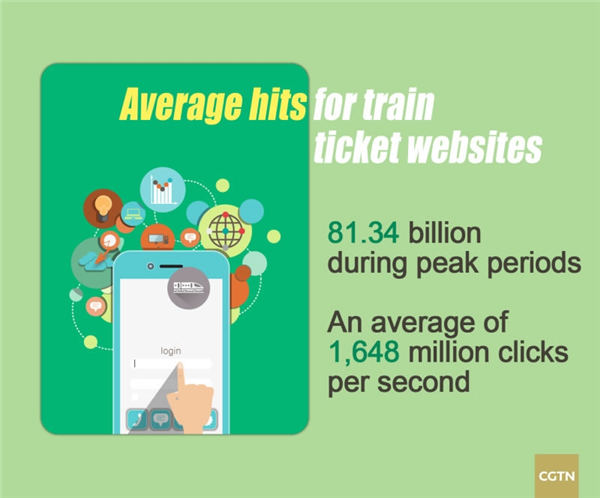 Average page views can reach 81.34 billion every day during peak periods, while the highest amount of clicks per hour stands at 5.93 billion, with an average of 1.648 million clicks per second, according to Zhu Jiansheng from the Institute of Computing Technologies at the China Academy of Railway Sciences.
This year, authorities expect Chinese travelers to make 2.48 billion trips by land, 398 million by rail, 65 million by air and 46 million by ship or boat during the 40-day travel frenzy.
The two travel peaks of Chunyun will be on Feb. 12 when people leave for home and on Feb. 21 when they return for work.