Brace yourselves! The world's largest human migration is only weeks away
A time for sightseeing and spending
Spring Festival is also a big consumer holiday, with around 840 billion yuan ($138 billion) spent on shopping and eating during last year's Golden Week holiday. This number is more than twice as much as the amount US consumers spent on Thanksgiving in 2015.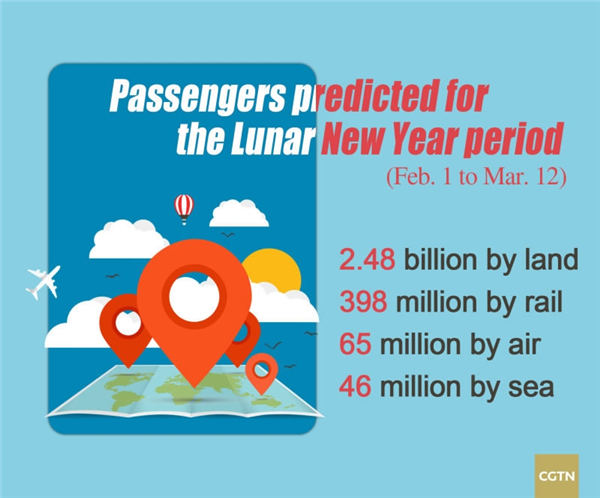 College students and migrant workers are the main travelers during the holiday. The latter group consists of about 287 million people – around 37 percent of the nation's workforce – according to the National Bureau of Statistics. These workers usually come from the rural parts of China, traveling long distances to find work opportunities in big cities far from home. For many, the Chinese New Year is their only holiday, and a rare chance to spend time with family - including their children, who are normally left in the care of grandparents.
The travel rush takes people from the country's booming eastern and southern coasts, as well as Beijing in the north, to inland cities, towns, and villages. A reverse trend occurs about a week after the holiday.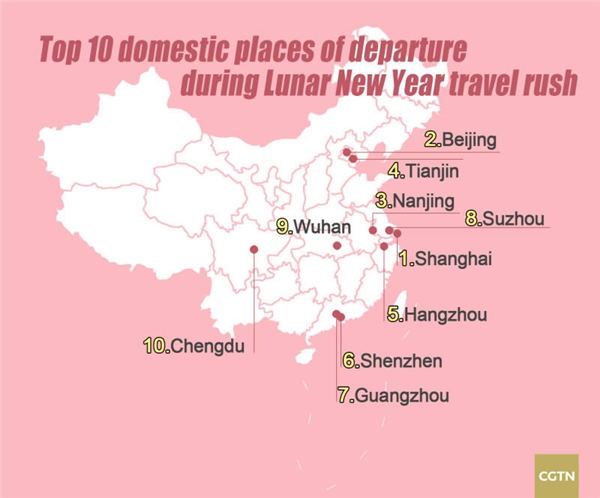 Shanghai, Beijing, Nanjing, Tianjin, Hangzhou, Shenzhen, Guangzhou, Suzhou, Wuhan and Chengdu are the top 10 domestic departures this year, according to a report published earlier this month by Chinese online travel company Tuniu.
Inland areas and cities including Hainan, Yunnan, Guangdong, Fujian and Heilongjiang are also among the popular travel destinations for Chinese travelers. Meanwhile, outbound holidaymakers favor destinations such as Thailand, Japan, France and the US.