'Wonder Woman' captures the largest film market in Asia
Share - WeChat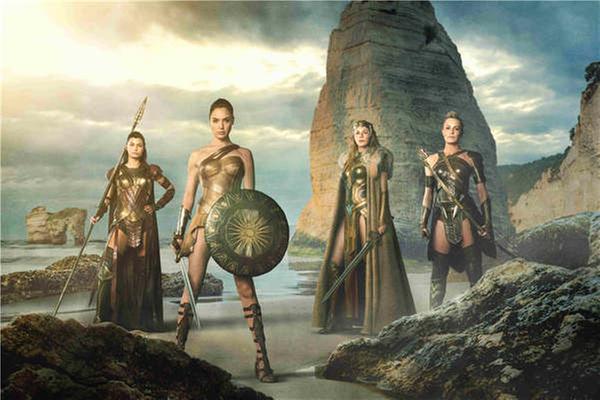 Wonder Woman tops the Chinese box office in single-day takings among the recently released films. Photos provided to China Daily
After fighting evil and saving the world for 75 years in comic books and on screen, Wonder Woman, or the Amazonian princess Diana, has just conquered the largest movie market to Asia.
The latest Warner Bros' DC comic book movie has beaten Disney's Pirates of the Caribbean: Dead Men Tell No Tales and the Indian biographical drama Dangal, the highest-grossing non-Hollywood import in China.
Wonder Woman has yet to surpass the two films in terms of total earnings, but it has beaten them in single-day box-office takings since it opened across China on June 2, according to live tracker Cbooo.cn.
At the end of Tuesday, with 36 percent of the country's 43,000 screens-similar to its debut on Friday-the 140-minute movie had raked in nearly 400 million yuan ($59 million) in China, which overtook Japan to become the world's second-largest movie market in 2012.
Statistics show that Shanghai loves Wonder Woman the most, with the highest number of screenings, followed by Chongqing and Beijing, according to the box office and scheduling tracking site 58921.com.
The ranking is probably due to the movie's Shanghai promotional event attended by Israeli actress Gal Gadot and American actor Chris Pine, industry watchers say.
China's fast-expanding movie market has made Shanghai and Beijing lucrative Asian locations for Hollywood movies. And the stars' interactions with local fans often boost box-office takings.
Most Popular