Laid-back pandas ease into new home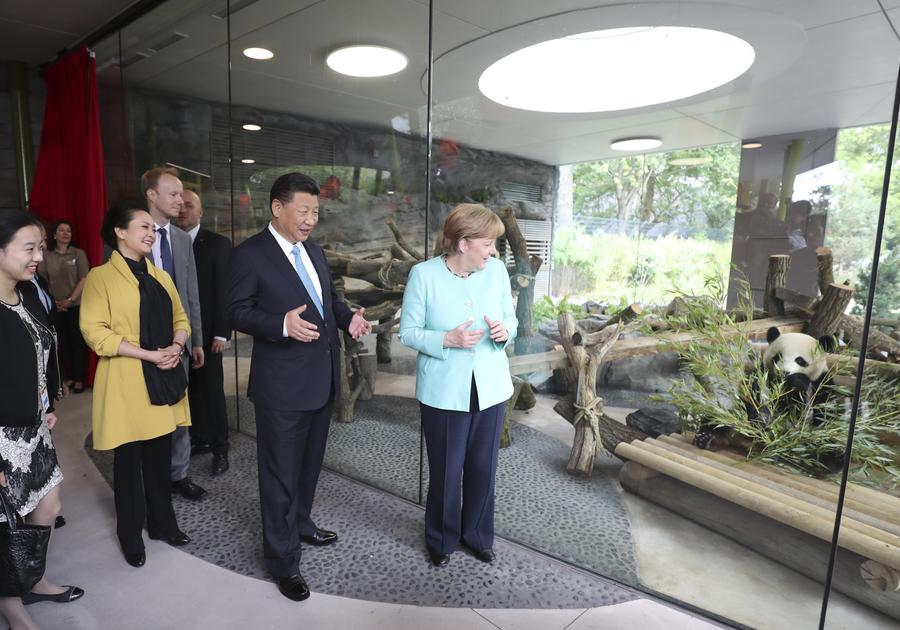 President Xi Jinping (2nd R), his wife Peng Liyuan, and German Chancellor Angela Merkel (1st R) visit the Panda Garden at the Berlin Zoo in Berlin, July 5, 2017. Xi and Merkel attended the opening ceremony of the Panda Garden at the Berlin Zoo on Wednesday. [Photo/Xinhua]
A pair of giant pandas are about to become stars at the Berlin Zoo, as President Xi Jinping and German Chancellor Angela Merkel opened the zoo's Panda Garden on Wednesday.
The two pandas - 4-year-old female Meng Meng and 7-year-old male Jiao Qing - arrived in the German capital last month.
The name Meng Meng, means "sweet dream" in Chinese; Jiao Qing means "darling".