Flight cancellations persist as storm weakens in US Northeast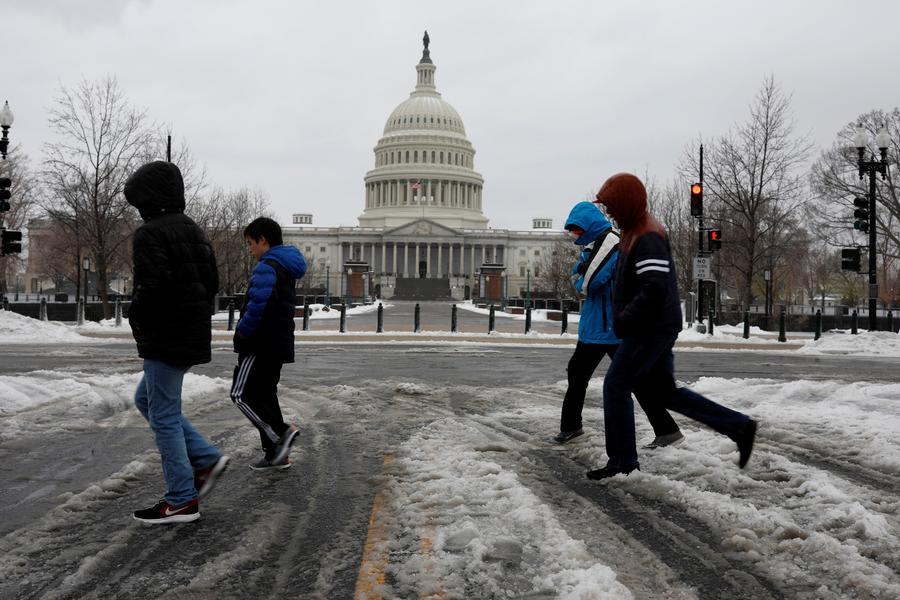 People walk through the snow outside the Capitol Building in Washington, D.C., U.S. March 14, 2017. [Photo/Agencies]
The city's Cherry Blossom Festival is one of the capital's major tourist attractions and peak bloom was predicted to begin March 19-22.
The rare mid-March "nor'easter" was tapering off over upstate New York and northern New England after dumping as much as a foot (30 cm) of snow with gale-force winds throughout the region on Tuesday, the National Weather Service said.
Airline operations had returned mostly to normal on Wednesday, despite residual cancellations still affecting the major US carriers.
American Airlines, United Airlines and Delta Air Lines all reported storm-related cancellations and delays through the day.