Flight cancellations persist as storm weakens in US Northeast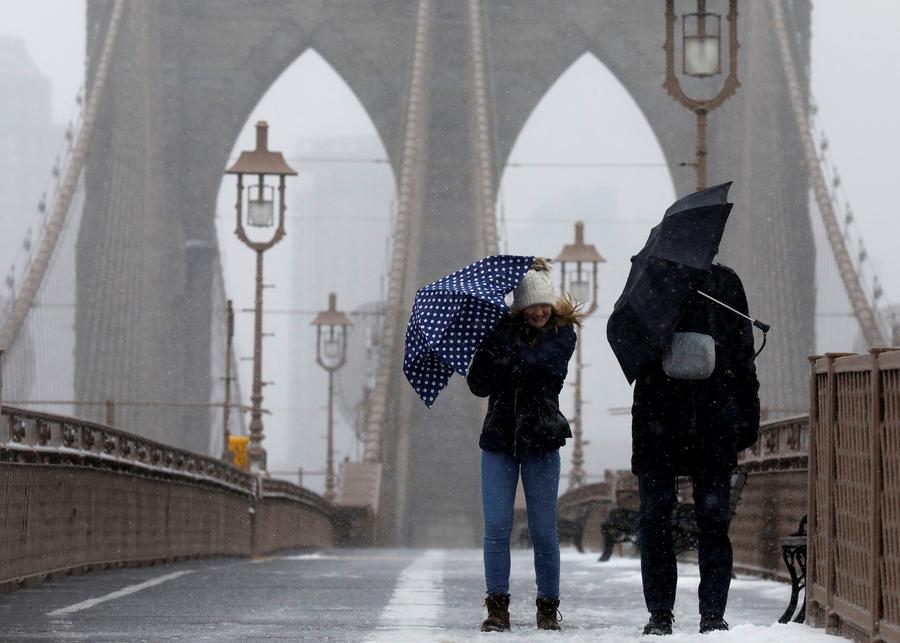 People fight the wind and snow as they walk across the Brooklyn Bridge in New York City, U.S., March 14, 2017. [Photo/Agencies]
A late-season snowstorm that swept the mid-Atlantic and northeastern United States began to weaken on Wednesday after killing six people and closing schools, but airline cancellations persisted.
Millions of people on the East Coast faced temperatures 10 to 25 degrees below average, wind gusts of 30 mph (50 kph) and slick roads and sidewalks as they returned to work and classes on Wednesday.
The cold took a toll on Washington D.C.'s famed cherry trees, many of which had reached their bloom cycle's "puffy white" stage when they were damaged by temperatures of 27 degrees Fahrenheit (-2.8 degrees Celsius) or below, the National Park Service said.