Charms of the county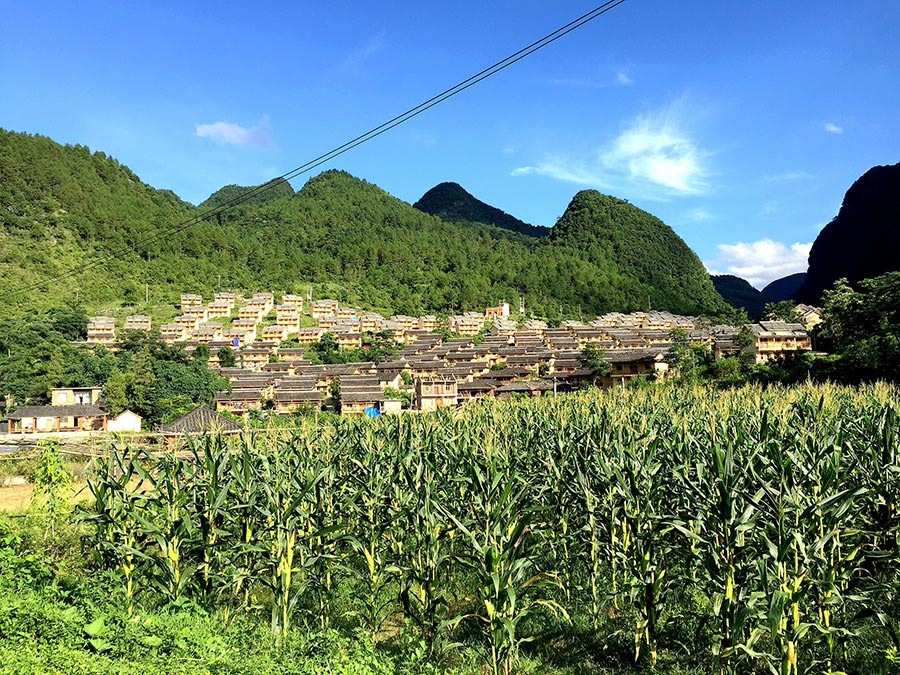 Libo, part of Qiannan Buyei and Miao autonomous prefecture, was put on the tourist map when it was listed as part of the South China karst world heritage site in June 2007. [Photo by Yang Feiyue/China Daily]
Cool air greets us when we visit Libo county in Southwest China's Guizhou province in mid-July; a huge contrast from the smoldering heat we have left behind in the capital.
The county is covered in dense green woods, and its forest coverage means it has pleasant climate all year round, a local guide tells us.
"Many come here to get away from the sweltering summer heat or biting winter cold", the guide says.
Yellow or red brick houses are perched on the sides of the mountains, green rice paddies below them.
They make a pretty picture with patches of white clouds plastered onto the blue sky above.
Libo with its forests, caves, lakes and waterfalls is a microcosm of Guizhou's stunning landscape scenery.