Foreign Ministry showcases Yunnan to the world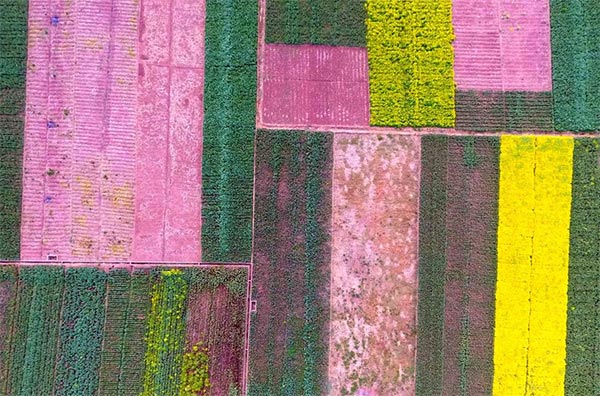 An aerial photo taken on Feb 24 shows a colorful Yunnan. [Photo/Xinhua]
China's Ministry of Foreign Affairs held a promotional event in Beijing — "Presenting Yunnan to the World" — on Feb 20 for diplomats, the media, scholars and foreign guests.
The event was attended by Wang Yi, the foreign minister, Chen Hao, the secretary of the Communist Party of China's Yunnan Provincial Committee, and Ruan Chengfa, the province's governor.
The event showcased the resources of the province in terms of tourism, the economy and the environment.
Different types of coffee, tea and medicine were showcased at the event, besides ethnic folk arts.
The province covers an area of 394,000 sq kilometers, and has a population of 47 million.
Its average GDP growth rate was 11.1 percent over 2011- 2015, and the growth rate last year was 8.7 percent.
Yunnan, one of the most ethnically diverse regions in China, has forest cover of more than 60 percent, and it receives more than 400 million domestic and foreign tourists every year.
The recent event was the first time that the Ministry of Foreign Affairs held such a promotional event for a province in 2017. Last year, the ministry held promotions for five province-level administrative regions.
Related:
Australia offers new incentives to woo Chinese