An icy path to pastures new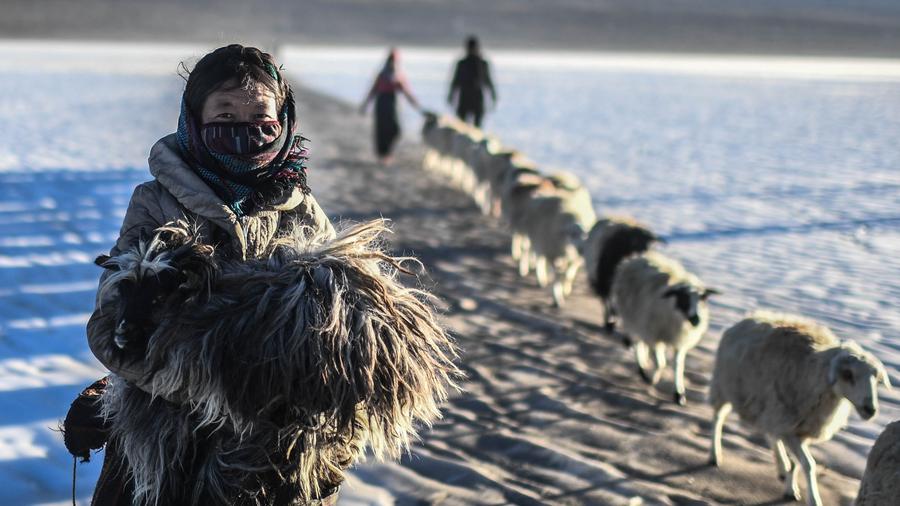 A villager carries a lamb and walks on the frozen Puma Yumco Lake, Southwest China's Tibet autonomous region, Feb 9, 2017.[Photo/Xinhua]
Some sheep dare not move on the ice, and Cering has to take them from behind and force them forwards. When smaller animals wander off and fall, the herders take them back by carrying them in their arms.
It takes more than two hours to complete the three-kilometer journey across the frozen lake.
Halfway across, the sun rises and Cering quickly starts to whip the herd onwards.
"We drive the sheep forward, and the sun drives us forward. We need to quicken our steps before it gets warm," he says.
Meanwhile, Yeshe Wangyel, a monk in a local monastery, prays for a safe and smooth crossing for the herders and their sheep.
"When I was young, I also herded sheep across the lake. It was so cold, and we were afraid that the ice would crack. There were some heart-stopping moments, but as far as I can remember there were no accidents," he says.