China's railways transport 52 mln passengers during Spring Festival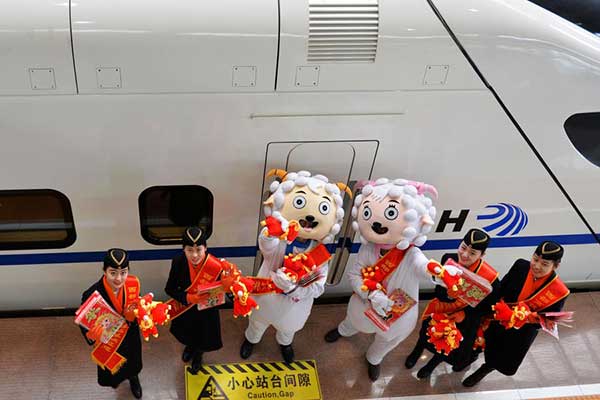 [Photo/Xinhua]
China's railways carried a record number of passengers during the seven-day Lunar New Year holiday.
A total of 51.99 million passengers traveled by train during the Spring Festival break, an increase of 8.8 percent from a year earlier, according to China Railway.
This year also sets a record high number of a single day, with 10.97 million passengers taking rides on Feb 2, the last day of the holiday.
The back-to-work travel rush is expected to continue, as the China Railway estimated the daily traffic will hit 11 million on Feb 3.