'Golden' age for cruises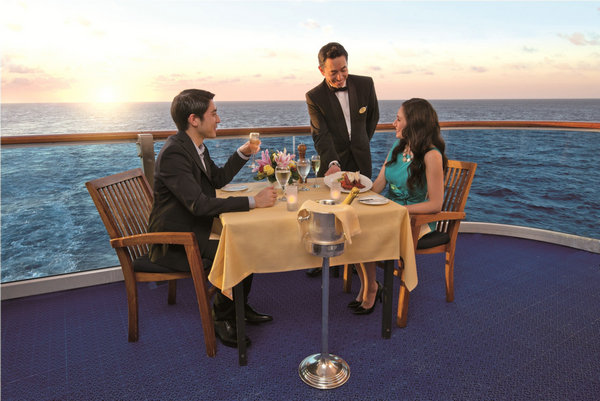 Travelers enjoy activities on board. [Photo by Xu Lin/China Daily]
Meanwhile, overseas cruise companies have been cooperating with Chinese travel agencies to open up the market and attract tourists.
Fan says traditional travel agencies have pioneered the cruise economy, by chartering a cruise and selling tickets to travelers. Online travel agencies also follow this pattern in China and their share in the cruise-sales market is rising.
Fan is confident about online travel agencies' role in the market and thinks they will help connect with young travelers who might enjoy cruises.
Liu Zinan, president of the China and North Asia Pacific region for Royal Caribbean International, agrees that such charters help boost the cruise market in China. Most of Royal Caribbean's sales are via travel agencies, but the company is striving to expand other channels while maintaining this wholesale model.
As onshore tours organized by travel agencies are mainly for shopping, Liu says those who want to experience something different can join guided onshore tours offered by the cruise company.