Accessibility is essence of GCET: UNWTO official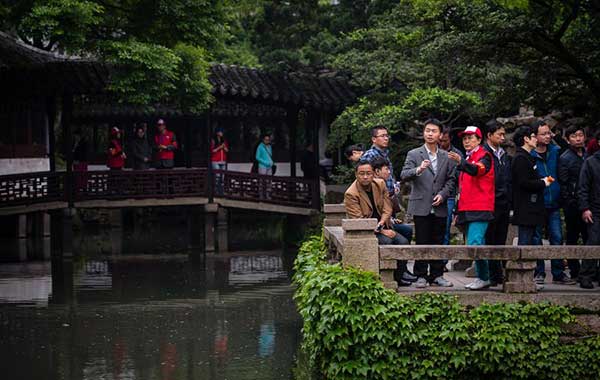 The world will see great benefits by ensuring tourism is accessible for everyone.[Photo/Xinhua]
The world will see great benefits by ensuring tourism is accessible for everyone and respects diversity in religious beliefs, philosophies and morals as this makes up the essence of the Global Code of Ethics for Tourism (GCET), said Marina Diotallevi, Program Head of Ethics and Social Responsibility at the United Nations World Tourism Organization (UNWTO).
In an exclusive interview with Xinhua she highlighted that "15 percent of the World population live with some kind of disability," while by "2050, 20 percent of the population will be aged 65 or over."
"With this big market in view, it is interesting for tourist businesses in the private sector to make their destination, products and also information, accessible to everyone," she said to Xinhua.
Diotallevi focused on China, saying the country, which is the largest source market in the world with around 120 million Chinese visiting other countries in 2015, is also a huge market for receiving tourists.
"The potential of an aging population in the near future means China has an interest in adapting for the accessible tourism market. This will not only help the aging population in China, but also those who wish to visit China," she commented.
The UNWTO adopted the 10-article GCET in 1999, which Diotallevi described as a "roadmap for the development of responsible and sustainable tourism."