Summer Palace marks a century since opening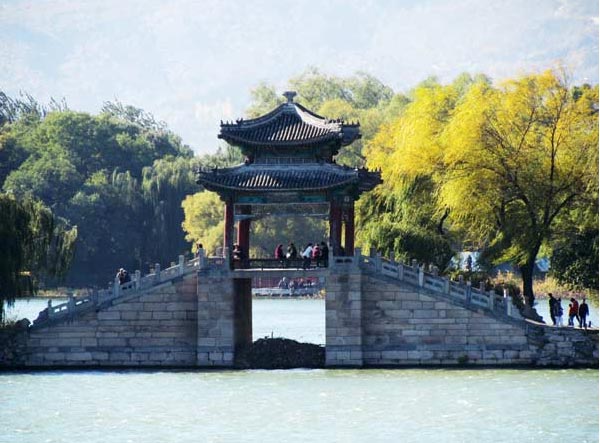 The Summer Palace in Beijing. [Photo by Bao Xinguo/Asianewsphoto]
The Summer Palace is celebrating the 100th anniversary of its opening to the public, and hosted a forum on Dec 25 to mark the occasion. Many established experts in cultural heritage, ancient architecture and tourism attended to discuss how to protect cultural heritage in modern society, especially after they've become tourism destinations that have a huge influx of visitors.
Built in 1750 by the Emperor Qianlong, the Summer Palace was once an imperial summer retreat reserved for the royal family.
In 1914, the Summer Palace was opened to the public, becoming one of the first few imperials parks that were opened to the public, although visitors needed to pay to get in.
Since then, even during times of wars and revolutions, the Summer Palace was well-preserved and became a World Heritage site in 1998.
It covers about 3 square kilometers. Attracting about 14 million visitors last year, it is now one of the most famous tourism destinations in China, especially among foreign visitors.
Guo Daiheng, a renowned ancient architecture researcher with Tsinghua University, and Wei Xiao'an, the secretary-general of the China Tourism Leisure Association, were among the experts who spoke, noting the experiences as well as lessons about how to protect ancient buildings and parks.
Two new books, Major Events in Summer Palace's 300-Year History and Etiquette Achieves of Qing Dynasty Court, compiled from archives preserved in the park, were also published in Chinese by the Zhonghua Book Company to celebrate the anniversary.
Related:
Beijing municipal parks launch APEC travel routes
Restoring the face of Summer Palace