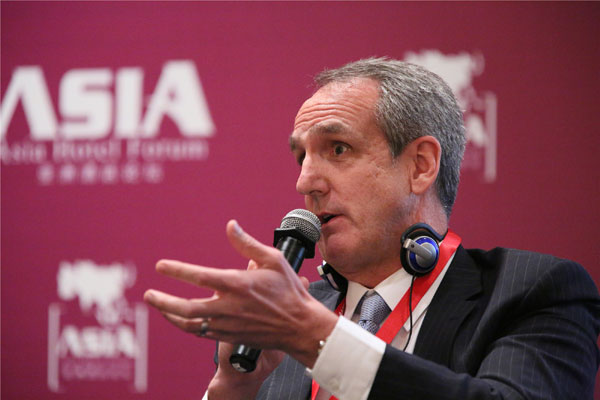 Christian Low, Asia Pacific regional director of hospitality with AECOM, speaks at the Asia Hotel Forum on Sept 3, 2014. [Photo provided to chinadaily.com.cn]
How would you describe the design of most local Chinese hotels? Did they inspire you in some ways?
Low
: In the past the "average" Chinese hotels were generally not as innovative as overseas comparables, largely due to the newness of the market in China and the lack of financial incentive to build otherwise. These past products featured oversized, undifferentiated hotel lobbies, public areas and relatively standard guest rooms, perhaps mimicking
style
s of foreign hotels.
This has evolved significantly, however, and there are now a number of examples of very innovative designs emerging - some based on local historical building configurations, which are inspiring and encouraging.
What categories of new hotels have more potential in the current Chinese market?
Low: Current demographic and economic studies indicate a greater demand for budget and mid-market hotels. But if considered region by region, there is ample room for all hotel segments, with differing demand metrics depending on location and timing within each micro business environment.
However, all hospitality categories will increasingly exhibit design innovations as the Chinese consumer audience grows more and more sophisticated.
The Chinese hospitality market both within and outside China is a hot sector to watch as design innovation, cultural sensitivity and evolving demanding consumer tastes converge and push the industry to achieve more.