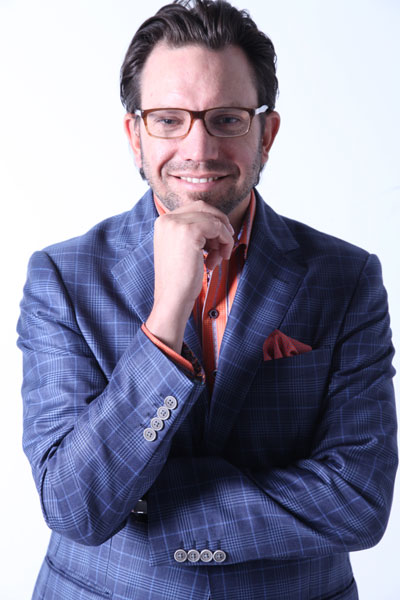 Eric D. Ullmann, president and design principal of DMU, a global leader in hotel interior design.[Photo provided to chinadaily.com.cn]
How much do you understand Chinese customers?
Ullmann: Hospitality design has changed over the 10 years primarily because of the influence of China, and the influence of Asian culture, and the influence of the money in Asia. So now we start to see not only Chinese travelers, but also Chinese developers from China developing in foreign countries. Now you start to see that international operators start to understand China and its culture to design hotels that are more geared towards Chinese travelers.
What elements of hotel design are Chinese customers attracted to? How have their expectations for a hotel changed?
Low: Increasingly sophisticated, widely exposed and well travelled, the new Chinese hotel guests are seeking more and more unique, culturally connected and cleverly designed experiences.These new consumers are travelling in smaller groups or as individuals more than in the past, therefore they are driving design to be more progressive and individualistic.
Ullmann: In western culture, the food and beverage, and the spacious public lobby lounge are very important to the experience. In Chinese culture, the private dining area and private lounge are more important.
On the other hand, Chinese travelers are now a bit more demanding than ever. There is a big population of Chinese travelers that just travels to see hotels. It is an interesting fad that's going on in China. Design in China is now just as important as design in North America and Europe.
As an architect, what elements are important to keep in mind when designing a hotel in a foreign country?
Low: Culture, heritage, architectural form and materiality.
Do hotels use local building materials as much as possible?
Low: Local materials always make the most sense – not only to minimize cost and to reduce the carbon emissions associated with long distance transportation – but also are essential to design in harmony with climate and place.
How do you work with local designers and architects to optimize the design on localization?
Low: As in the case of AECOM, the international design and engineering expertise and local knowledge are all contained in one office. This is the ideal case.