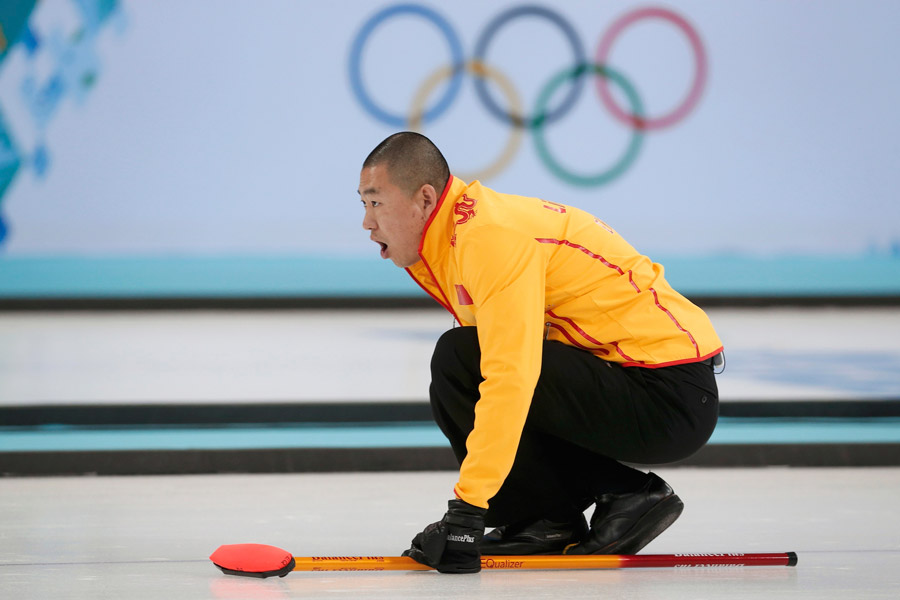 China's skip Liu Rui calls out instructions during their men's curling round robin game against Denmark at the 2014 Sochi Olympics in the Ice Cube Curling Center in Sochi February 10, 2014. [Photo/Agencies]
SOCHI - Both of the Chinese women's and men's curling teams claimed victories at the Sochi Winter Olympic Games in Sochi on Tuesday.
The Chinese women's team took their first win as they outclassed the hosts Russia 7-5 in the evening session at the Ice Cube Curling Center. They lost to Canada 9-2 Monday.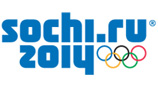 "It was a great win in a tough game. Russia are a strong team. We only missed one or two rocks, so it was a great confidence boost for us," said skip Wang Bingyu.
After a 7-4 win against Denmark on day one, The Chinese men's team maintained its unbeaten record with a 9-4 win against the United States.
China beat John Shuster's team at Vancouver 2010 and repeated the victory based on some strong takeout play. With the hammer in the fifth end, skip Liu Riu produced a triple takeout to earn two points and a 6-3 lead at the mid-game break, from which the United States never recovered.
"We're happy because we won the game. The three points that we got in the third end were very significant for us. I think we improved our team's game since our last match yesterday," said Liu.
The Sweden men's curling team beat Canada 7-6 in the afternoon session, repeating their victory in the final of the 2013 world championship. Germany lost to Britain 7-6, and Norway edged Russia 9-8.
Canada maintained its unbeaten start to the women's event with a 9-3 win over Sweden in the morning session. Reigning Pacific-Asia champion South Korea beat Japan 12-7 on its Olympic Winter Games debut before losing to Switzerland 8-6. Russia beat the United States 9-7. The 2012 world champion Switzerland edged Denmark 7-6, and the latter suffered one more loss later by losing to Japan 8-3. Britain overwhelmed the United States 12-3.