Not yet a great club, PSG signs big coup with Neymar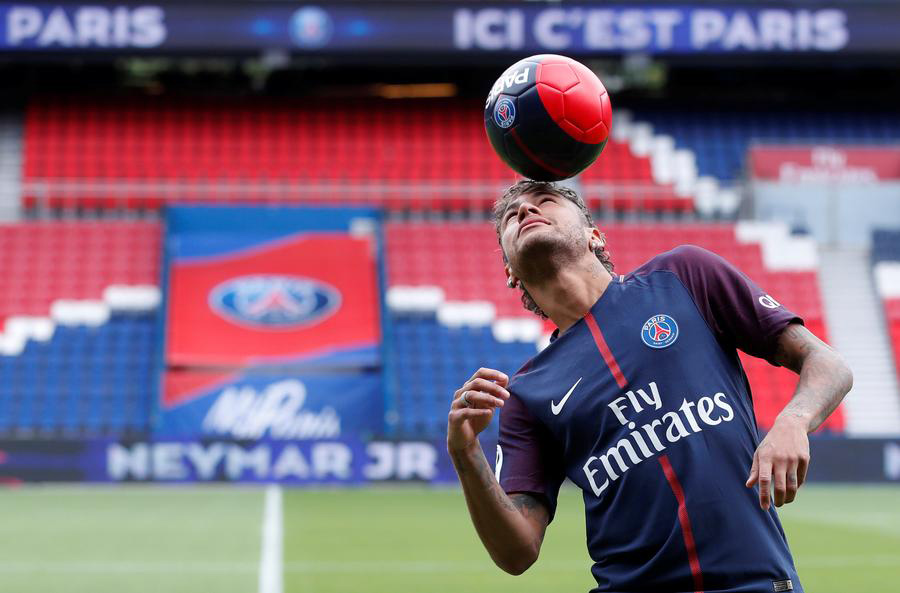 New Paris Saint-Germain signs Neymar during a press conference in Paris Aug 4, 2017. [Photo/Agencies]
PARIS - For many years, Paris Saint-Germain was synonymous with huge under-achievement on the field, overt racism in the stands and fan violence outside the stadium.

By signing Neymar for a world record transfer fee, PSG and its wealthy Qatari owners have definitively closed that chapter of the club's history.

Out goes the old image of working-class Paris, and in comes a new era where glitz, glamor and money count for everything.

To secure the services of the Barcelona forward, PSG splashed 222 million euros ($262 million) — double the previous world record transfer of 105 million euros (then $116 million) paid last year by Manchester United for France midfielder Paul Pogba.

Yet that level of spending, though breathtaking, is not as surprising as it first seems.

Since Qatar Sports Investments took over PSG in 2011 with the aim of turning it into a world-class club, the owners have made it clear they are willing to spend big.

In the summer of 2011, QSI signaled its intentions by signing Javier Pastore for 42 million euros from Italian club Palermo. The spree that followed included Thiago Motta (11.5 million euros), Thiago Silva (42 million), Zlatan Ibrahimovic (21 million), Ezequiel Lavezzi (29 million), Marco Verratti (12 million), Lucas Moura (40 million), Edinson Cavani (64.5 million) and Angel Di Maria (63). That's a whopping 325 million euros ($385 million).