National Games embraces square dancing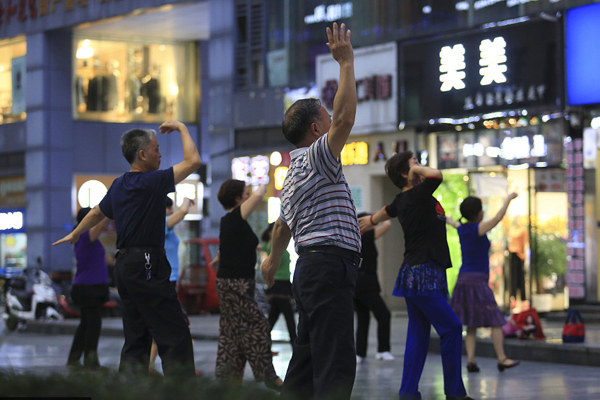 Elderly people dance at a square in Chongqing. [Photo/VCG]
You might think square dancing is no more than a leisurely exercise for elderly people. Well, think again.
The popular exercise has been listed as a competition event in China's 13th National Games, the organizing committee of the Games announced on Tuesday.
The Games, to be held in Tianjin next month, allows teams to sign up and submit their dancing videos on its website. The winning teams selected through online voting will make it to the finals in Tianjin.
This year, the quadrennial National Games will include amateur competitors in events traditionally exclusive for professional athletes for the first time. Amateurs are allowed to take part in 19 events, including badminton, marathon and Chinese chess. In addition, eight events that involve online competition, including square dancing, will be open to ordinary people.