Star volleyball coach Lang Ping to snap up senior managerial job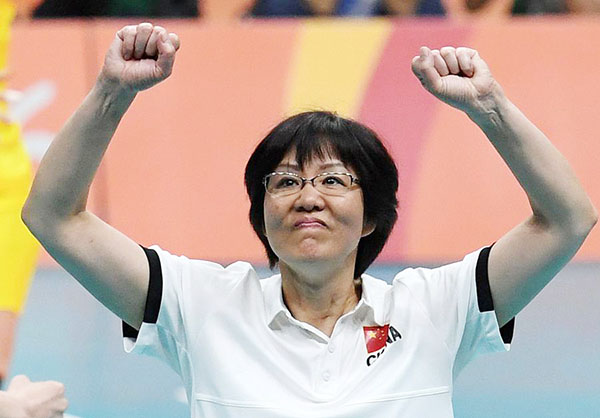 Lang Ping, coach of China's national women volleyball team celebrates victory in the final at the 2016 Rio Olympics on Aug 20, 2016. [Photo/Xinhua] 
China's star volleyball coach Lang Ping, who has been revered as a national hero after the women volleyball team's epic victory at the 2016 Rio Olympics, is set for a senior official role as she takes the next steps of her career.
Lang will be appointed as the vice president of the China Volleyball Association, the governing body of the sport, China Sports Daily reported on Tuesday.
The decision came after two months of Lang's open reluctance to follow Yao Ming's star player-turned-official career path.
After the win in Rio last summer, Lang, the former ace hitter, became the first Chinese to win at the Olympics both as a player and coach.
From underdog to champion, the women's volleyball team was instant national inspiration, receiving a hero's welcome home after the tournament.
The Rio saga added shine to Lang's already glittering resume, which was somewhat marred by a long-time injury, and led to bigger expectations for her next career move.
Besides her Olympic glory, the volleyball association sees the veteran's overseas coaching experience, including stints in Italy and the US, as assets, the newspaper cited.
Lang renewed her contract with the volleyball association in March and was quickly named chief coach of Chinese national team.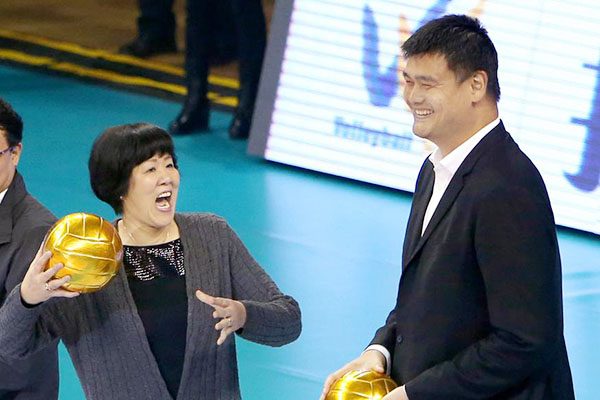 Lang Ping and Yao Ming open a volleyball match in Shanghai in this Oct 28, 2016 file photo. [Photo/Xinhua]
Speculation mounted over whether Lang would take a top desk job like Yao Ming did after the retired NBA star was elected chairman of the China's Basketball Association in February.
Citing health reasons, Lang denied the rumors about a possible office stint in March.
The 57-year-old has been recovering in her Los Angeles home after undergoing surgery in January.