HITS USAIN BOLT
Despite coming into Rio with concerns over his fitness, the superstar crowd pleaser romped to a "triple triple" of gold in the 100m, 200m and 4x100m. The Jamaican also sealed his status as athletics' greatest showman, posing for numerous selfies while even trying his hand at the javelin in an eerily quiet Olympic Stadium once the crowd departed. "There you go. I'm the greatest," said Bolt, who kissed the finish line on the Olympic Stadium track after his final Games appearance. In a perfect finish, Sunday was also his 30th birthday.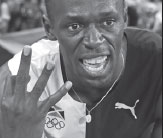 MICHAEL PHELPS
The US swimmer had his doubters on the eve of Rio, but left with five more gold medals to take his total to a stunning 23. "I don't think you're going to see another Michael," coach Bob Bowman said. Phelps, watched by fiancee Nicole and baby son Boomer, ended his career with no regrets after flirting with retirement after the London Games four years ago. "This was definitely a lot more emotional than I was in 2012," the 31-year-old said.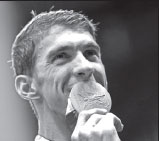 MO FARAH
Britain's Mo Farah, born in Somalia but nurtured in London, captured a "double double" of 5,000m and 10,000m golds to emulate Finland's Lasse Viren, who accomplished the same feat at the 1972 and 1976 Games. Farah, 33, last lost a race at a major competition when he was beaten by Ethiopia's Ibrahim Jeilan in the 10,000mat the 2011 world championships in Daegu, South Korea.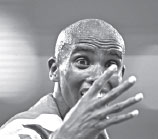 SIMONE BILES
US gymnast Simone Biles marked her Olympic debut with a record-tying four golds. "It's been a long journey, but I've enjoyed every moment," said the 19-year-old Texan whose early life struggles had not set her out as the future face of women's gymnastics. The only blip standing between her and history was a slip on the beam on the penultimate day of competition,which gave her bronze. Biles is the fifth woman to win four gold medals at the same Games, after Hungarian Agnes Keleti (1956), Soviet Larissa Latynina (1956), Czech Vera Caslavska(1968) and Romanian Ecaterina Szabo(1984).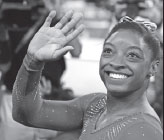 NEYMAR
The Barcelona superstar scored in the 1-1 draw in the final against Germany and then converted the winning penalty to give the host a first-ever soccer gold. With Usain Bolt looking on from the stands, Neymar marked his wonderful penalty opener by mimicking the sprinter's "Lightning Bolt" pose in front of the delighted Jamaican. Neymar then stood down as captain. "This is one of the best things that has happened in my life. Now the critics have to swallow what they said," he said.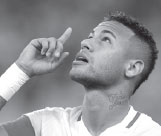 FLOPS
NOVAK DJOKOVIC
Looking to complete a career "Golden Slam" of Olympic gold and the four majors, Serbia's world No 1 was knocked out in the first round by a rejuvenated Juan Martin del Potro, who went on to make the final. Djokovic left the arena in tears and at 29 years old, his Olympic haul remains a modest bronze from Beijing in 2008.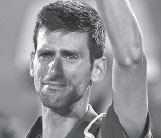 LEE CHONG WEI
Malaysia's Lee suffered a third consecutive badminton final defeat after China's Chen Long beat the world No 1 in straight games. "Today leaves me with some regrets," Lee said, putting on a brave face following his loss to second-ranked Chen, who became Olympic champion for the first time. The Malaysian has never won a world or Olympic title and will retire without that elusive gold medal. His country is still waiting for a first gold in any sport.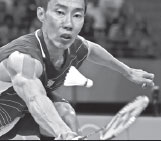 CAMERON MCEVOY/ CATE CAMPBELL
There was double swim disappointment for Australia's McEvoy and Campbell, the overwhelming favorites in the 100m freestyle. McEvoy was the man widely tipped to seize gold after posting a world-leading 47.04 seconds in April, but was relegated to seventh - failing to break 48 seconds. In the women's event, world record holder Campbell finished sixth after leading the field at the turn.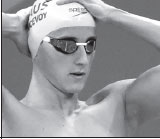 AARON COOK
Britain's former world No 1 in taekwondo represented Moldova and was seeded second in the welterweight competition. But he crashed out in the first round in his first Olympics since Beijing in 2008. He was controversially overlooked by British selectors for London 2012. "I'm absolutely devastated - all that hard work and sacrifice by myself and my parents, I just feel I've let everyone down," Cook said.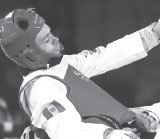 RENAUD LAVILLENIE
France's defending champion and pole vault world record holder slumped to a stunning loss to Brazilian Thiago Braz da Silva. Lavillenie was booed when he competed and booed when he stood on the podium holding the silver medal. He didn't help his case by comparing the Rio jeers to the treatment received by Jesse Owens at Adolf Hitler's 1936 Olympics in Berlin.