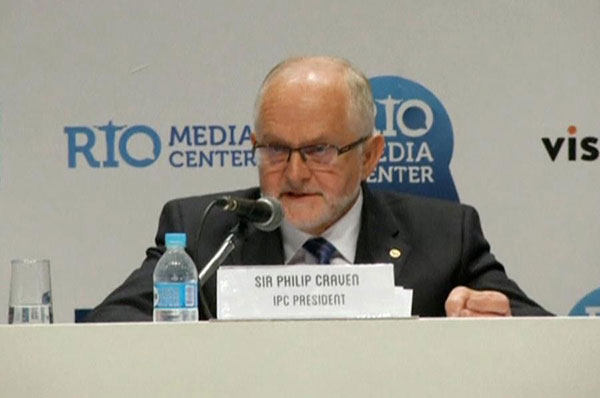 International Paralympic Committee (IPC) President Philip Craven speaks during a news conference in Rio de Janeiro, Brazil August 7, 2016 in this still image taken from video. [Photo/Agencies]
Russia's delegation was banned from the Rio 2016 Summer Paralympic Games on August 7 due to failure in enforcing relevant anti-doping provisions.
IPC president Cravens sai it must be executed to protect the spirit of the Paralympics despite great pressure from the Olympic world.
On July 18, the WADA-authorized Canadian lawyer Mclaren listed the doping scandals of Russia's sports circles in his report.
After the exposure, IOC didn't ban Russia from the Rio Olympics overall but allowed individual sport federations to set new standards for qualified athletes, leading to the number of Russian athletes in Rio reducing from 387 to 278.
Huang Zishan contributed to the story