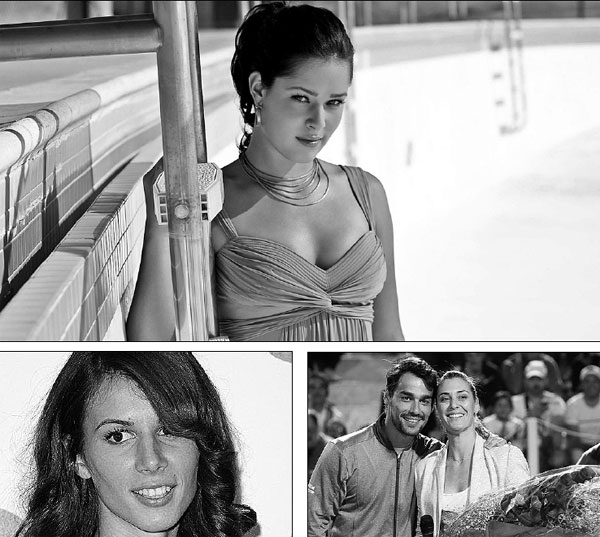 Former French Open champion Ana Ivanovic of Serbia (top), Wimbledon semifinalist Tsetvana Pironkova of Bulgaria (above left) and Italy's Fabio Fognini and wife Flavia Pennetta all enjoyed honeymoons in the weeks leading up to the Rio Olympics. Provided To China Daily
Squeezing nuptials into hectic schedule hasn't been easy
Play the French Open and Wimbledon? Check.
Plan for the Olympic Games in Rio? Check.
Squeeze in a wedding date in the interim? Check.
Honeymoons and early days of wedded bliss have been cut short for a host of top tennis stars during a summer that's been hectic on and off the court.
Former French Open champion Ana Ivanovic, one-time Wimbledon semifinalist Tsetvana Pironkova and colorful Italian Fabio Fognini who all said 'yes' before saying their goodbyes and reaching for their passports once again.
Ivanovic, 28, married German soccer star Bastian Schweinsteiger in a lavish ceremony in Venice in the week after Wimbledon last month.
The Serbian star, a former world No 1 and the 2008 French Open champion, has been dating the Manchester United player since 2014.
She was previously romantically linked with Australian golfer Adam Scott.
"I am completely overwhelmed by all the beautiful wishes and congratulations posts. Thank you all!" Ivanovic tweeted after her wedding, which was also splashed over German Vogue.
"We are very happy and excited for our future!"
A week later, it was business as usual.
"OK, nack to work now," she tweeted.