The countdown to the Rio Olympic Games has already started. Besides the largest-ever delegation of 711 athletes from China, players from the US, UK and Russia whose origin can be traced back to China should not be underestimated.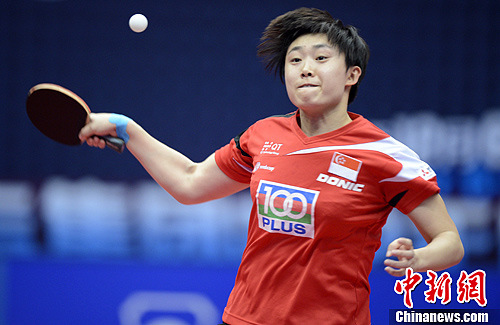 Feng Tianwei
Table tennis has always been the traditional dominant event of China, and this time out of total 172 table tennis players, 39 are ethnic Chinese. Among the main rivals of Team China are Feng Tianwei and Yu Mengyu of Singapore, Liu Jia of Austria and 54-year-old He Zhiwen of Spain.
Feng, who will turn 30 this month, is expected to be the second seeded player of women's singles. She sounded the alarm for the whole Team China after defeating Liu Shiwen of China in Asian Cup final.
Wang Haoping of Team USA will lead six athletes with five ethnic Chinese in it. Compared to London Games four years ago, he claimed that he was much more confident, mature and patient.
Badminton athlete Lee Chongwei, first hand of Malaysia, who has a Chinese face and speaks Chinese, will challenge the Olympic stage again against old rivals Lin Dan and Chen Long of China. Sprinting for the first gold medal on behalf of Malaysia, this is his last and best chance to finish the final mission.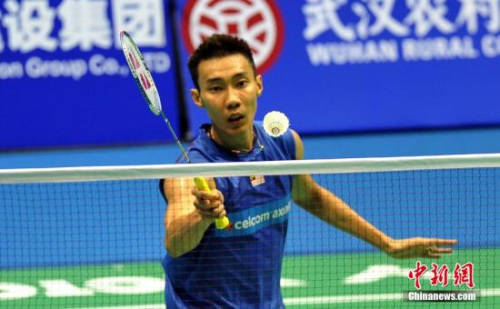 Lee Chongwei
The good news is that Chinese athletes are not centered in these traditional dominant events only but scattered in swimming, weightlifting and others as well.
Nathan Adrian of USA, a Chinese-American swimming athlete, won gold medal in the men's 100m freestyle in London. The gold medalist ranked second in the world over Ning Zetao of China in June and between them will be a real contest in August.
Huang Zishan contributed to the story