Teen prodigy thrilled to be going to Rio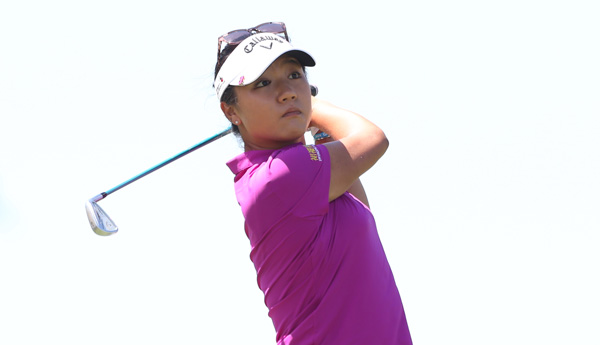 Lydia Ko tees off the twelfth hole during the first round of the women's 2016 US Open golf tournament at CordeValle Golf Club in San Martin, US, Jul 7, 2016. [Photo/Agencies]
World No 1 Lydia Ko grew up thinking the Olympics was an impossible dream, so she won't let anything - not even the Zika virus threat - prevent her from chasing glory in Rio.
Golf is returning to the Olympics after a 112-year absence and the 19-year-old New Zealander believes she can compete in three Games before maybe turning to a new career in cooking.
"I never thought of golf returning to the Olympics, especially since it was last played in 1904. That's just incredible," Ko said this week.
"I feel so privileged to have the opportunity. If you end up getting a medal that's great, but just to say 'I'm an Olympian', that's something to be proud of your whole life."
While concerns over the Zika virus have prompted a host of male golfers - including the world's top four Jason Day, Jordan Spieth, Dustin Johnson and Rory McIlroy - to skip Rio, Ko said she would not follow.
"I'm more excited about the Olympics, about the ceremony, about just being part of the Olympic vibe than worrying about the Zika virus," she said.
"There are so many experts that are taking care of all that ... we've just got to trust them."
Ko is the strong favorite for the women's gold medal.
'One of a kind'
Such has been her dominance - 14 LPGA titles, including two majors, since turning pro in late 2013 - that it's easy to forget the Korean-born Kiwi is still a teenager.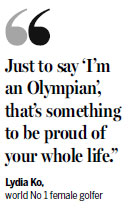 Ko has torn up the record books in becoming the youngest player to win a professional tournament, youngest world No 1, youngest major winner and the fastest to claim 10 LPGA Tour titles.
Her coach David Leadbetter, who has worked with legends such as Nick Faldo and Ernie Els, describes her as a "savant" and "Tiger-esque", referring to Tiger Woods, in her ability to read the game.
"She's just destined to be one of the greats," Leadbetter told Radio New Zealand in April after Ko's second major win at the ANA Inspiration in California.
Pundits have been impressed with Ko's temperament as much as her ability with the clubs, hailing a composure that belies her tender years.
Ko credits the stability and work ethic instilled by her parents, who moved from Seoul to Auckland when she was six.
Her interest in golf started at five, when an aunt gave her a putter and a seven iron.
Within two years she was competing at the New Zealand Women's Amateur tournament.
Five years later she won the event, then at 14 became the world's top-ranked amateur.
Her family, mindful of the burnout rate among golf prodigies, resisted calls for her to turn professional immediately. Instead, she continued her school studies while honing her game for up to 50 hours a week.
She also kept winning, claiming four pro tournaments as an amateur, meaning she was unable to collect more than $2 million in prize money.
The steady approach paid dividends, with Ko's career earnings exceeding $7 million since she turned pro in late 2013.
Despite her stellar career, Ko insists she's "just a normal teenager" who enjoys watching action movies and posting on social media.
A self-confessed "foodie", she misses New Zealand chocolate on tour and says she is looking forward to trying Brazilian cuisine in Rio.
Her meticulous career plan initially involved retiring at 30 to become a psychologist, but Ko said her love of food may now dominate when she hangs up the clubs.
"I'm still planning to retire at 30 but I'm not so sure about becoming a psychologist. I have an interest in cooking these days, so I'm still thinking," she said.
"Since I've got 12 more years to go, it would be an honor to participate in three Olympics. I'll try my best to retain my level to Olympic standard."