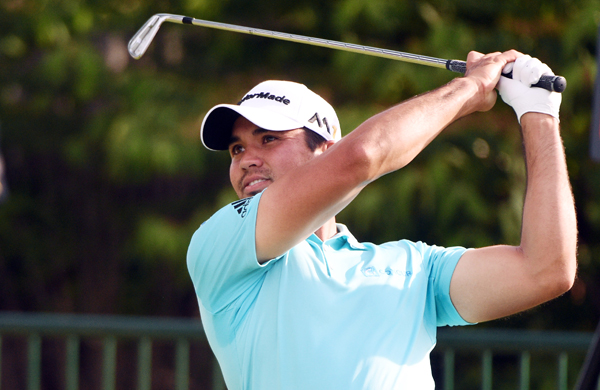 File photo shows Jason Day hits his tee shot on the 2nd hole during the third round of the US Open golf tournament at Oakmont Country Club in Pennsylvania, US, on June 18, 2016. [Photo/Agencies]
World number one Jason Day became the latest top golfer to withdraw from August's Rio de Janeiro Olympic Games because of the Zika virus on Tuesday.
Golf is returning to the Olympics for the first time since 1904, but a number of big names, including four-times major champion Rory McIlroy, Fiji's Vijay Singh and Charl Schwartzel of South Africa, have also pulled out due to Zika concerns.
The mosquito-borne Zika virus, which the World Health Organization says is spreading rapidly in the Americas, can cause crippling defects in babies and has been linked to the neurological disorder Guillain-Barre in adults.
"The reason for my decision is my concerns about the possible transmission of the Zika virus and the potential risks that it may present to my wife's future pregnancies and to future members of our family," Australian Day, 28, said in a statement.
"While it has always been a major goal to compete in the Olympics on behalf of my country, playing golf cannot take precedent over the safety of our family. I will not place them at risk."
The decision mean Australia's top three golfers have now withdrawn their names from consideration for the Games with world number eight Adam Scott blaming his busy schedule and Marc Leishman, who is ranked 39th in the world, also citing Zika.
"We respect Jason's decision," the Australian Olympic Committee (AOC) said in a statement. "He is a family man and he has put his family first."